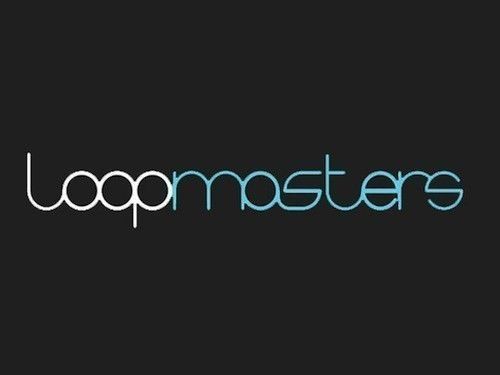 Latest releases from Loopmasters…
Eat Static Present – Static Sounds Vol 1
http://www.loopmasters.com/product/details/2223/Eat-Static-Presents-Static-Sounds-Vol1-Broken-Electronica-Loops-and-Pads
Loopmasters proudly welcome the UK's pioneering live Techno/Rave Outfit, Eat Static with a truly original and sonically complex sample collection that comes loaded with inspiring ear candy for producers worldwide looking for frequency defying sound FX, dream-like pads, Intense soundscapes and rhythmical glitch loops to enhance their productions with extra dimensional sonic layers.
'Static Sounds Vol1' has been created and recorded by Merv Pepler at Lab UFO in deepest darkest Wiltshire UK, this Eat Static production sees Merv taking time out from his busy Eat Static Summer schedule to get down and dirty in the murky swamplands of sound design and go back to what he loves best, editing involved synth soundscapes, creating new alienesque noises to challenge the ears of anyone brave enough to listen. For this project Merv has dragged out his favorite vintage hardware and used some of the best modern software to date, delivering a lively collection of, noisy, crackly, broken Electronica, perfect for all styles and should be considered a must have for all producers worldwide.
Daring to go where most Chill Out producers won't go has always been a 'Static' trait which has always given Eat Static a unique sound, ugly meets beautiful, yin meets yang and this theme continues throughout this collection of sounds I have created for Loopmasters, try dropping these Loops and Textures into your creations to add something special to your compositions. These textures were written to inspire tracks ideas or just to get you to travel paths you might not have thought of already. So experiment with these sounds and follow my simple rule, if it ain't 'Broken', it should be!" Within this incredible sonic tool belt producers should expect to find Experimental Rhythms, Futuristic Soundscapes, Glitched-Out Sequences, Bit Crunched Textures, Mesmerising Pads and Multi Layered Sound FX.
In Detail Expect to find 756Mb of 24Bit 44.1Khz loops and one shot samples including 25 Bass Loops, 146 Music Loops, 72 Rhythmical Textures, 42 Evolving Pads and Textures 243 Rex2 Files and 42 soft sampler paches for Kontakt, Halion, Exs24, Nnxt and Sfz formats. This collecton is also available in Apple Loop, Ableton Live pack and Reason Refill to purchase separately. Equipment used in the production of Static Sounds Vol1 includes Hardware including Roland SH5, Akai S3200 XL, Eventide Eclipse, TC Electronics Fireworx, TL Audio C1 Valve Compressor, Francinstein Stereo Enhancer, Quasimidi Quasar, Software such as Uhe – Diva, Dimitry Sches – Diversion, N.I. – Kontakt 5, Izotope – Iris, Massive and Software Processing tools including, Audiodamage – Big Seq 2, Fabfilter – Volcano/Pro Q, Izotope – Alloy 2, Trash 2, Adrenalinn Sync V2, Livecut and Fazortan.
Fans of Eat Static will be in there element, but this truly diverse collection of sounds and loops will inspire any producer looking for a sonic edge. Waste no more time and check out the demos and prepare to sample Eat Static – Static Sounds Vol 1 Broken Electronica Loops and Pads.
Essentials 31 – House & Garage
http://www.loopmasters.com/product/details/2212/Loopmasters-Presents-Essentials-31-House-Garage
Loopmasters present 'Essentials 31 – House & Garage' – An extra special budget busting collection of bumpy beats, bubbly basses, funky Vocals and melodies, taken from their bestselling Garage, Jackin and Deep sample collections. This package is primed for House and Garage producers looking for an inexpensive way to grab the hottest samples from the latest Loopmasters collections.
The Essentials Series from Loopmasters are a range of sample packs which include a handpicked "Best Of" collection of loops and samples from our in house team, which reflect excellent value and enable you to sample a good selection of 5 products which we feel, include some of the very best loops available for that genre. Essential House & Garage includes 120 loops, and 80 one shot samples from the following packs:
1. Bass House and Garage <http://www.loopmasters.com/product/details/1897/Bass-House-Garage>
2. Deep House and Garage Vol2 <http://www.loopmasters.com/product/details/2149/Deep-House-and-Garage-Vol-2>
3. Jackin House Essentials Vol2 <http://www.loopmasters.com/product/details/2061/Jackin-House-Essentials-Vol-2>
4. Loopmasters Presents House & Garage Vocals <http://www.loopmasters.com/product/details/2015/Loopmasters-Presents-House-Garage-Vocals>
5. Wideboys Present Deep House & Garage <http://www.loopmasters.com/product/details/1992/Wideboys-Presents-Deep-House-Garage>
'Essential House & Garage' is a must have collection for producers on a budget looking for an intense collection of streamlined samples chosen from our funkiest House releases to date. In detail, producers should expect to find here a collection of 19 Bass Loops, 33 Drum Loops, 19 Music Loops, 49 Vocal Loops, 15 Bass Shots, 22 Synth Shots, 37 Drum Sounds, 3 SFX and 3 Vocal Hits.

Essential House Drums
http://www.loopmasters.com/product/details/1963/Essential-House-Drums
Essential House Drums from Soundbox is a whopping 515MB of Tribal drum heaven supplied the #1 producers of all things Tribal and tech. This huge collection will be the only drum arsenal you will need to produce those slamming club bangers. Whether it be Tech-House, Deep, Minimal or Techno, these instant tribal drums and percussion loops will raise the game in all your tracks. Use the fully produced ready to drop drum loops or get creative with the individual loops and hits with no limits to your crafting capabilities. Please Note: All drums featured in this pack are taken from the following releases available at Loopmasters:
* Nu SKool Afro Tech <http://www.loopmasters.com/product/details/1352/Nu-Skool-Afro-Tech>
* Nu SKool Afro Tech 2 <http://www.loopmasters.com/product/details/1422/Nu-Skool-Afro-Tech-2>
* Nu SKool Afro Tech 3 <http://www.loopmasters.com/product/details/1587/Nu-Skool-Afro-Tech-3>
* Afro Tech Percussion <http://www.loopmasters.com/product/details/1560/Afro-Tech-Percussion>
* Afro Tech Percussion 2 <http://www.loopmasters.com/product/details/1757/Afro-Tech-Percussion-2>
* Total House <http://www.loopmasters.com/product/details/1676/Total-House>
* UK Tech <http://www.loopmasters.com/product/details/1458/UK-Tech>
In detail expect to find high quality 24bit Wav Loops and single hits, 195 Drum Loops and Drum Hits from Afro Tech, 142 Drum Loops and Hits from Afro Tech 2, 75 Loops from Afro Tech 3, 50 Loops from Afro Tech Percussion, 115 Loops from Afro Tech Percussion 2, 70 Loops and Hits from Total House and 85 Loops and Hits from UK Tech.
For fans of labels such as Toolroom, Defected, Hot Creations and Dirtybird or producers like Mark Knight, Stefano Noferini, Nic Fanciulli and Umek – this pack is for you!
LoopMasters
The Sample Boutique
http://www.loopmasters.com :: https://www.facebook.com/LoopmastersOfficial?ref=ts&fref=ts :: https://twitter.com/Loopmasters
Loopmasters officially launched early in 2003 with the aim of producing flexible sample libraries for producers and musicians who required top quality playing from seasoned professionals to integrate into and inspire their music. From its inception, the company marched in sync with the sudden explosion of popularity of the computer-based DAWs like Steinberg Cubase, Apple Logic, Propellerheads Reason or Ableton Live, to name a few. Loopmasters populated the market of pro-quality sound design and was among the first to release samples from renowned performers, producers and DJs such as Deadmau5, Re-Zone, Coldcut, Full Cycle, Mad Professor, Meat Katie, Pete Moss, Santé, Dom Kane, Lack Of Afro, Marshall Jefferson, Audiojack, Aki Bergen, Terry Grant, Steve Mac and many dance music icons. For the past 10 years, Loopmasters have provided customers with the best and cutting edge samples and music software that money can buy… and the beat goes on!..
The Loopmasters label continue close cooperation with known and established producers. The scope of musical genres released under this label covers various electronic music niches like Minimal House, Techno, Drum and Bass, Reggae as well as single-instrument sample libraries consisting of Loops and Sampler Presets. Loopmasters's close ties with the industry have yielded specialised Artist Series (with participation of established artists) and Label Series (with known music labels such as 2020 Vision, Tidy Trax or Full Cycle Recordings. Loopmasters is also a portal, commercially dubbed "The Sample Boutique", which sells sample packs online. The portal also features other sound design labels and the full catalogue of titles is growing at a weekly rate. The portal allows quick sample pack browsing by Label name, music genre or format.. The products are usually delivered as digital downloads and they are available in various delivery formats: Full Pack (which usually includes .WAV files + presets for popular samplers: Kontakt, Battery, EXS, Halion, NN-XT), AppleLoops, Ableton Live packs and REX2. All sample packs sold at Loopmasters are provided royalty free – whoever purchases the license to the sounds does not have to clear the samples for use in any music, TV or multimedia production. With a few exceptions most audio material is offered at 44.1 kHz / 24-bit quality.
Loopmasters have also a blog – LoopBlog, which provides original and curated content for music producers and includes interviews with producers/DJs and music production tips & tricks. Although LoopBlog exists under a separate URL (http://www.loopblog.net <http://www.loopblog.net/>) the links in its articles are often integrated with the products featured on Loopmasters.
The Sample Boutique currently carries sample packs from the following third party labels: 5 Pin Media, AMG Gold, Akai Professional, Cluster Sound, EarthMoments, Discovery Sound, Drumdrops, Dubdrops, eLab, Equipped Music, Galbanum, Global Underground, Goldbaby, Industrial Strength Records, Infrasonik, Mutekki Media, Organic Loops, Prime Loops, Producer Loops, Puremagnetik, Push Button Bang, RV_Samplepacks, Trackteam Audio, Wave Alchemy, Wavescape Studio and Zenhiser.