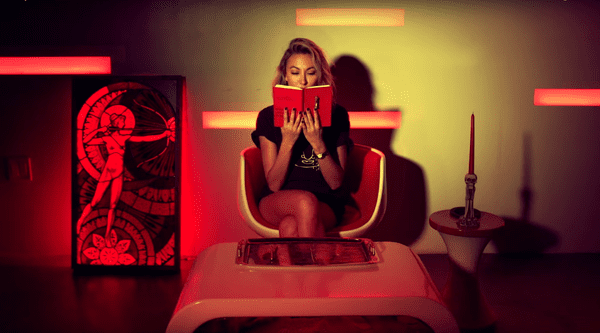 Lauren Lane's 'Diary Of A Mad Woman' Official Video
Lauren Lane returns with a stunning video for her celebrated track "Diary Of A Mad Woman," out now on Eats Everything's Edible Records.
An alluring mix of mystery and madness, the video takes us on a psychedelic journey as Lauren faces her inner demons.
Directed by Andrew Coury, produced by Michelangelo Pinto (Energea) and edited by Shaun Benjamin (Kid Singapore), the high energy video was filmed guerilla-style all around New York City. Says Lauren, "Diary of a Madwoman is a little nod to the madness or darkness we can all face at times."
Lauren continues on her worldwide trek with dates at the ANTS London. Launch party, SXMusic Festival, the All Gone Pete Tong Surfcomber Pool Party during Miami Music Week, EDC NY, and more. Catch her at the dates below.
Lauren Lane's 'Diary of a Mad Woman' EP is available on Beatport, Amazon and iTunes.
Lauren Lane Upcoming Tour Dates
February 26 Vincenza, Italy @ Totem Club
February 27 London, England @ ANTS London Launch Party at Electric Brixton
March 4 Chicago, IL @ Spybar
March 5 Atlanta, GA @ Soundtable
March 9-13 St. Maarten @ SXMusic Festival
March 17 Miami, FL @ All Gone Pete Tong Surfcomber Pool Party
April 2 New York @ Babel New York at Diamond Horseshoe
April 22 London, UK @ Fire London – Tribal Sessions
April 23 Glasgow, Scotland @Do Not Sleep
May 15 New York, NY @ EDC New York

www.Facebook.com/laurenlanemusic
www.Twitter.com/laurenlanenyc
www.Instagram.com/laurenlanequestionmark
www.Soundcloud.com/laurenlane