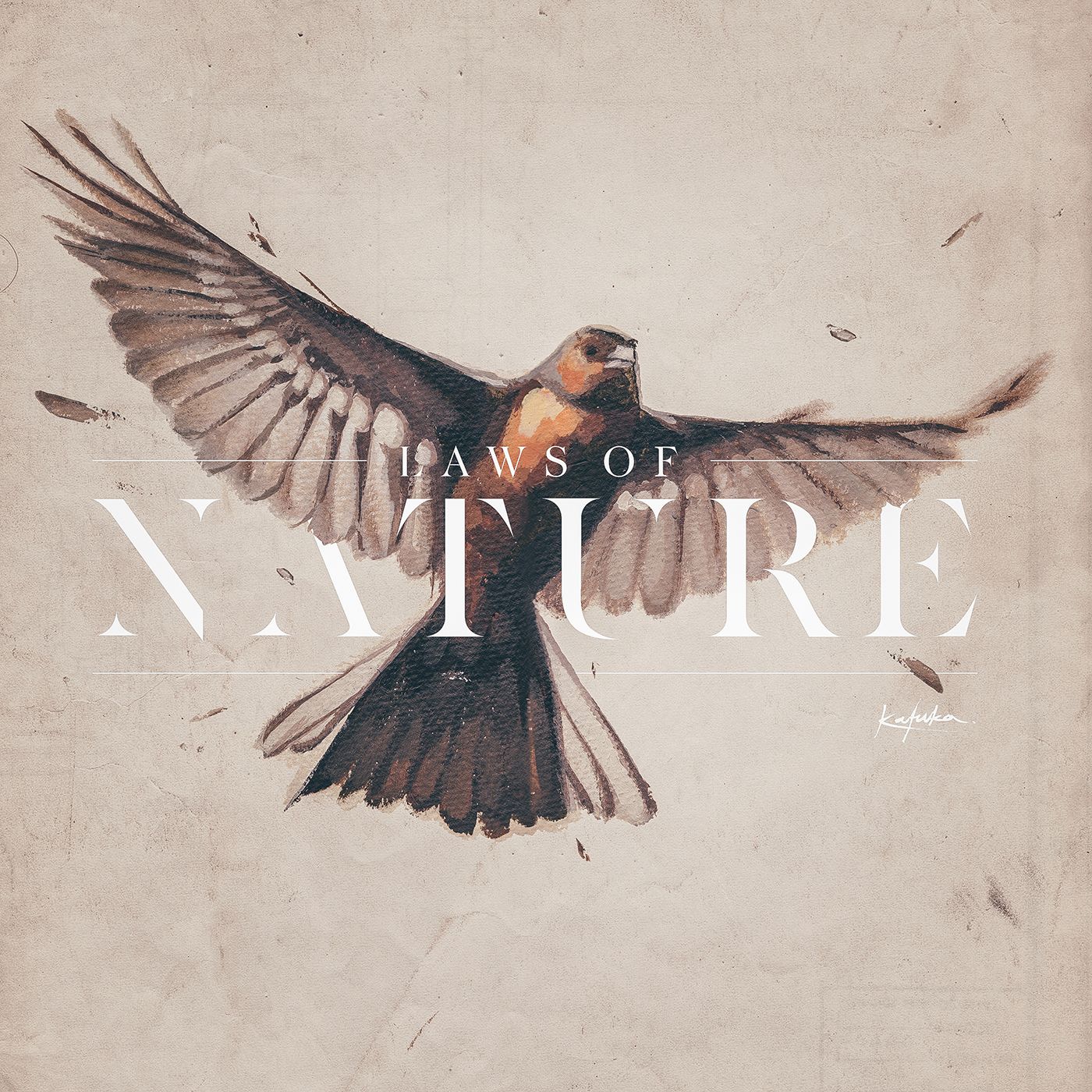 Kafuka - Laws of Nature
Laws of Nature is the new LP from Osaka-based recording artist and soundscape composer Kafuka, to be released on 26 May via Project Mooncircle. Mastered by acclaimed engineer Sven Friederichs, Laws of Nature comes out worldwide on limited vinyl (including download code) and limited edition CD via Perfect Touch in Japan. The tracks 'Mustang' and 'Fine Rain' taken from Kafuka's upcoming LP have already received support from XLR8R, Kaltblut Mag, BBC Radio 1xtra's Sian Anderson, BBC 6 Music's Nemone and BBC Radio 3 Late Junction.
Kafuka is the solo electronic music project of Japanese artist Eshima Kazuomi. Having learnt to play the keyboard as a child, Eshima's interest in nature led him to express these elements using musical instruments. Reprocessing samples and recording guitars and other natural sounds, he creates a collage of dreamy textures, slowly evolving melodies, and stuttered rhythms that call back to the roots of IDM while simultaneously tackling new emotional ground. By day Eshima composes for film and television in Japan, and his professional technical proficiency in the studio is strongly reflected in his solo works.
The amalgam of sounds contained within this distinctive LP is the result of adding algorithmically generated elements using the audio programming software Max/MSP. This approach, as well as the strong natural theme, is responsible for the emotionally expressive sounds which are apparent throughout the album, and annex musical elements from a plethora of electronic genres.
Citing influences such as AUTECHRE, Chris Clark, Sakamoto Ryūichi, Oasis, Radiohead and Death Cab For Cutie, Kafuka has effectively conveyed his affinity for these artists while maintaining a sound that still reflects the essence of his music – Nature.
Describing 'Laws of Nature' Kafuka says, "To forget the pursuit of harmony. To recall the past to make a future. Forever seeing yourself reflected, feeding back in eternal repeating cycles. A dialog with oneself within the natural world. Choosing a final destination as the journey ceaselessly repeats. I hope to share what I've experienced in this big journey. I hope you will feel both a sense of nostalgia, and a sense of newness. That makes our harmony".
Tracklist:
01 Mustang
02 Fine Rain
03 Psychedelia
04 Saunter
05 Variance
06 Resolve
07 Forget Me Not