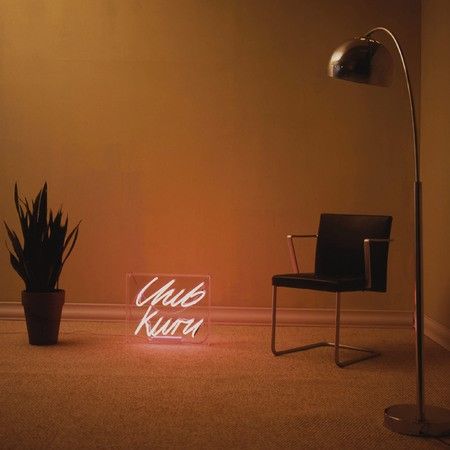 Club Kuru - Layla EP
After playing a solo piano gig in Germany, Laurie Erskine realised the solitude of being a musician in the Jazz club scene wasn't for him. Living in London with his elder brother; a talented producer who has written for The Prodigy and toured with Skrillex and Benga, Erskine took the opportunity to experiment with the selection of analog synths and music equipment, as well as his sibling's guidance, and tried his hand at electronic music production. Combined with his natural talent and expertise in songwriting, Club Kuru was born.
When he emerged with his debut material last year, Club Kuru was met with an instantaneous wave of online support. At the same time he was dealing with a relationship breakdown, which has in turn inspired the subject of his second EP; 'Layla'. Such turbulent emotion is strikingly evident in the resulting record; the palette is dirty, sexy, mournful, sleazy, serious. It is a collection of love songs with complex delivery.
Musically, 'Layla' EP is a progression from the trademark, retro-feeling "languid R&B", of which his debut was branded. The use of analog synths and guitars reside alongside a modern take on slow hip-hop beats and classic jazz harmony, infused with bespoke production styles. 'Layla' is a pop record built atop a foundation of structural and harmonic complexity, full of meaning, and deserving of time spent getting to know.
EP Track Listing:
1. Layla
2. Flat Out Lie
3. You Don't Know
4. I D N T