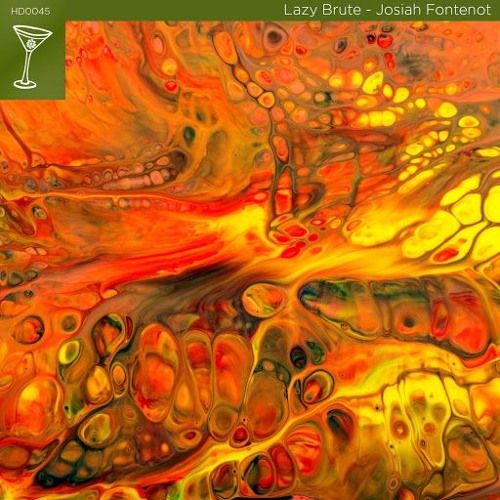 Josiah Fontenot - Lazy Brute
Josiah Fontenot first made an appearance with an oddly spacey tune on the sixth installment of Harmonious Discord's annual Discordian Dreaming compilation under the moniker El Natured. Since then he has been sending the label collections of blissful hardware recordings that pay homage to the defining electronic sounds of the early 2000s. Josiah Fontenot's first EP under his full name – titled Lazy Brute – is a collection warm analog offerings with many beautiful shades of imperfection.
The EP starts off with the original of "Lazy Brute", providing full frontal distorted drum work alongside some well-tempered acid lines. It progresses into a fully flourished set of conjoining melodies and accents that define it as a proper head trip. Rising producer Ivan Dbri partners up with Rocko to take the forward nature of "Lazy Brute" and put it in the context of a signature New York house sound. With hints of garage and an earth-quaking bass line the remix gives disciplined structure to the abstract nature of the original. "The Cold Winter Wind" changes directions to a minimally constructed, bell-driven deep house vibe. Remnants of early Jeff Samuel and Villalobos works flutter around with artistic, playful synth and drum accents. This tune rides the barrier of techno and house in a way that will compliment many of HD's multi-genre artists. Texas DJ staple Joshua Kynd has been enlisted for the remix, under his deeper moniker Tobor Rellik. Josh gives "The Cold Winter Wind" a playful tech-house bounce while keeping the mood light and melody driven. Heavy attractions enter the arena as the piece moves forward, making for a great tool to fill the floor. The final track, "Knight Moves", is more of a proper tech-house workout, complete with heavy bass lines, 80s accents, and lots of pitch bent pads for keeping the dance floor 'tubular'.
Label and Artist Links:
www.hdrecordings.com
www.soundcloud.com/harmonious-discord