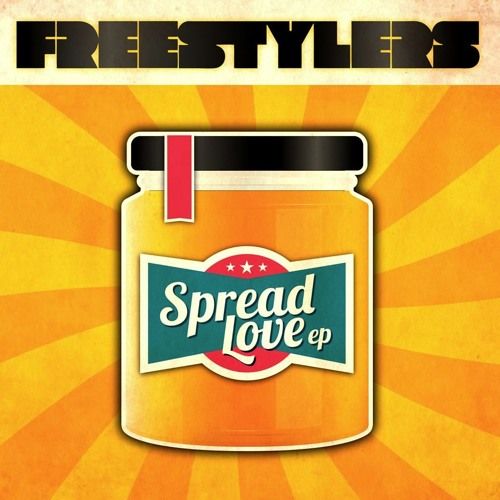 The Freestylers - Spread Love EP
Spread Love Ft Kytami (Violinist Extraordinaire) The dynamic duo return with this bass heavy Balearic stormer

Big with everyone from Gregg Wilson to EZ it comfortably straddles the arse of garage and the boobs of Ibiza.The Ep also Includes a remix by heavyweight Drum and Bass stalwarts North Base,who deliver an absolute stormer of remix that's gonna rip you up and demand a rewind each time

Holding On: This ones bring caned by the nostalgia crew including Slipmatt and Billy Bunter as well as apparently being dropped by Seth Troxler at hideout festival to much aplomb.

Getting It Together :One for the festival season and has already had the nod from one Mr Fatboy

Whine Up Ft Harry Todller (Dancehall Don) : The Stylers played this at carnival last year and got begged to part with it by a certain Mr Toddla T. Now it's setting dance floors into spontaneous daggering being dropped by Diplo, Rodigan and even Carl Cox as he got everyone skanking in Space last season .

Better than you: This track is the result of an MC standoff between long time Freestyler crew member Sirreal and Wylie. The result has been twisted into a vocal Drum and Bass Rave workout. Booyaa!