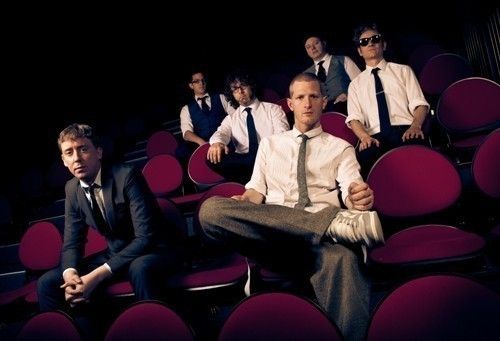 Lazy Habits – Lazy Habits
Lazy Habits are proud to announce the release of an album of exclusive remixes of tracks from their debut eponymous album 'Lazy Habits' via Run 'N' Jump Records on 10th February. Ahead of the album, they have unleashed a new video for The Disablists' remix of 'Ashes'.
The 'Lazy Habits' remix album works as an evolution of their debut (which was the perfect emulation of the band's epic live credentials and their trademark big band and hip-hop sound). The new album sees a host of exciting remixing talents put their own spin on Lazy Habits' original tracks, creating an album which sounds refreshingly unique, while maintaining the infectious spirit of the group's first record.

The album contains remixes from renowned artists such as Fjokra, a multi – instrumentalist from Dublin, whose music drew the attention of Kaiser Chiefs, leading them to collaborate on an album called 'Emerging Icons' which was released via Unsigned Band Review. Also credited is popular artist Benny Aves who has received strong radio support from Annie Mac, B–Traits, Nick Grimshaw, Shadow Child and Caspa. Renowned UK outfit The Correspondents bring their individual electro-swing style to 'Memory Banks', building upon Lazy Habits' original, infectious hip-hop rhythms.

This exciting new remix album allows the multi-faceted nature of the group's original album to be even further explored, as each remixer picks a unique element from the Lazy Habits debut. With some of the most exciting producing talent at work on this new album, it is one not to be missed.