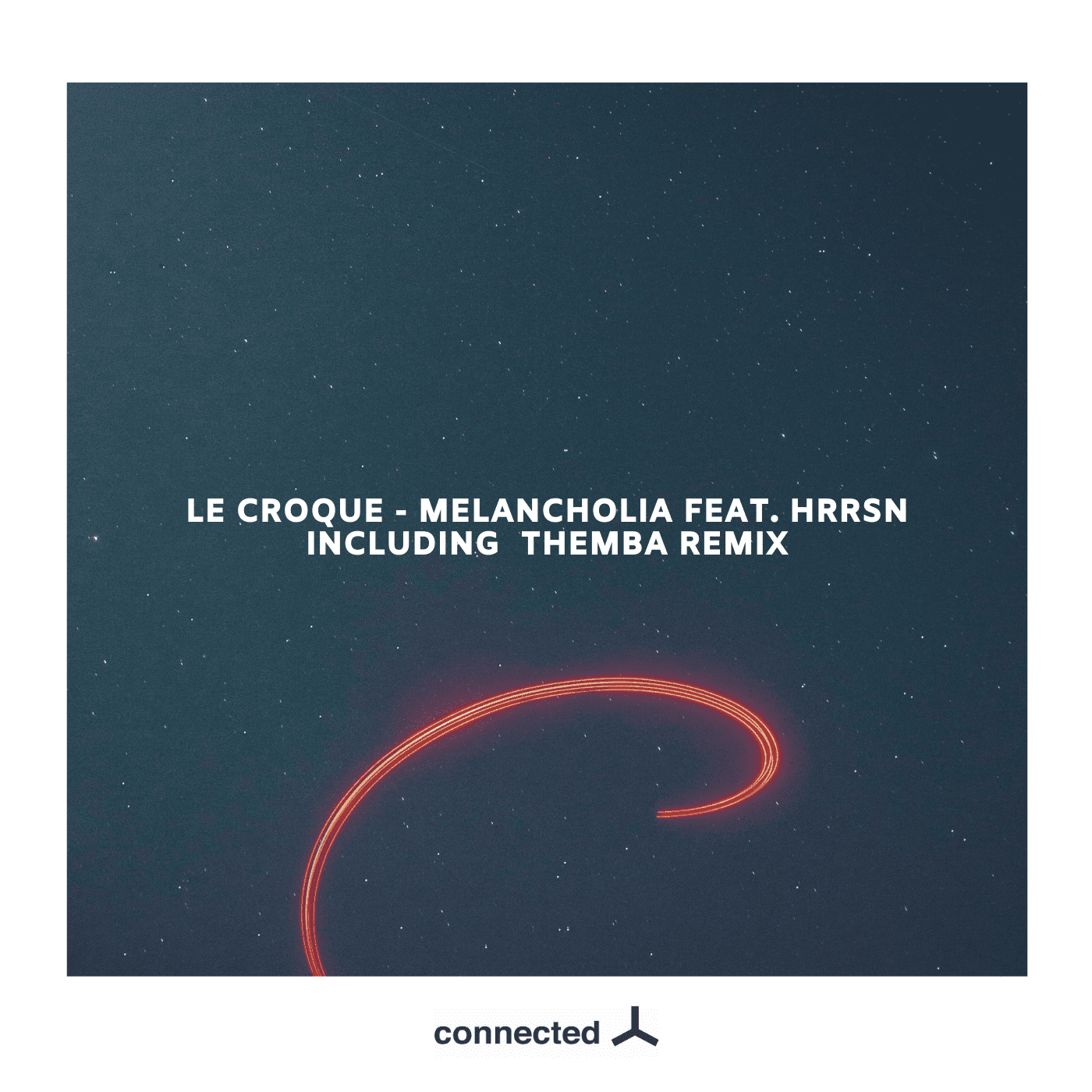 Le Croque makes his debut on Connected with "Melancholia"
Le Croque originates from the most avant-garde, Greek Afro-House scene. From there, the DJ and producer conquered the international scene , releasing  on Open Bar Music, King Street and DJed.
The single "Melancholia" is his latest creation, a release in which Le Croque joined forces with the German vocalist HRRSN, whos voice can be heard on  labels such as Stil Vor Talent, Suol and Noir Music. The result is a beautiful piece of hypnotic electronic music. "Melancholia", is made up of a simple and sparse rhythm, exuberant vocals and keys. A combination that makes this majestic and melodic single  perfect for both the high point of any set and for the most intimate moments.
Themba, one of the most influential artists in the Southafrican electronic music scene, chooses a sharp groove to which he adds a stabbing bass, string-like notes and vocal chorus that come from the bottom of HRRSN's heart.
"Melancholia" is available on Connected from Thursday the 28th of February.