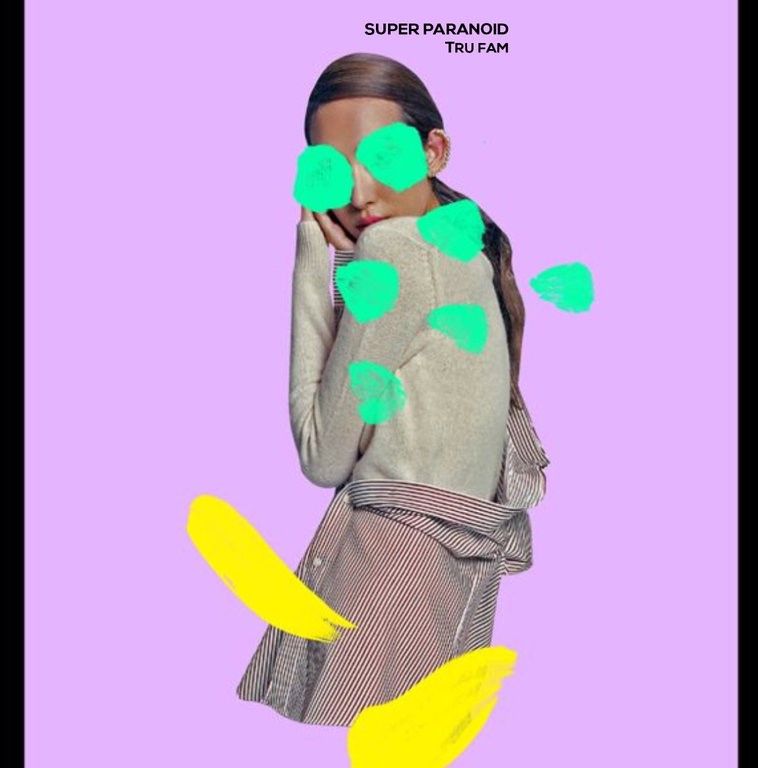 Tru Fam - Super Paranoid
'Super Paranoid' is the latest single from twin brothers out of New Jersey who are making their own brand of alternative hip-hop, under the name Tru Fam.

The twins, Sha & Just I, wrote 'Super Paranoid' after witnessing one of their close friends breaking down in tears from losing his girlfriend. It's a dark love story about how one simple mistake can dramatically change your entire world, reminding us all that while taking risks and being spontaneous can be exciting and fun, it can also be our own undoing.

'Super Paranoid' opens with a warm reception of falsetto synths and a soft thudded beat, setting the scene as the smooth hip-hop styled vocals begin to tell their tale of love gone wrong. Tru Fam draw influence from the likes of Kid Cudi and Frank Ocean in their songwriting style, combining it with their own unique sound and production technique to create a harmonious display of hip-hop balladry with hints of smooth R&B, and an electronic soul.

"As guys we sometimes like to live life on the edge, and that can be our downfall. This song is about how one stupid mistake can affect your entire world" – Tru Fam

'Super Paranoid' is available now for free via Tru Fam's Soundcloud page.