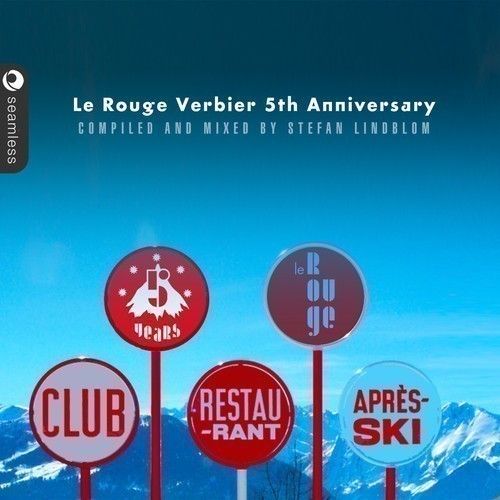 Le Rouge,Verbier… Apres Ski
Le Rouge Restaurant & Club is situated at an altitude of approximately 1560m in the picturesque Swiss mountain resort of Verbier, which is part of the wine-growing Valais region in the southwest of the country. Le Rouge is at the centre of Après Ski and night life in Verbier, one of the smartest ski resorts. What Ibiza is to summer clubbing then Verbier is to winter clubbing, where the party people swap bikinis for skiwear but that doesn't hold back the huge party atmosphere.
About….Inaugurated in December 2008, Le Rouge Restaurant & Club is a multi-faceted establishment with class and style but without any of the stuffiness. With an emphasis on the "Yes" factor and generosity of Asian hospitality, Le Rouge Restaurant & Club is a rare find. Whether it be for a substantial pit-stop lunch on a panoramic terrace; for the complete après experience, where quaffing pink champagne through straws and writhing to the grooves of resident DJs and guest artists has become a "must do" for visitors and residents of Verbier alike; or for sharing an evening meal with friends, family or colleagues chosen from a refined menu inspired by different world cuisines, Le Rouge Restaurant & Club has something for everybody at all times of the day. This year marks the 5th Anniversary with a huge programme of events planned throughout the peak season of March/April.
The album….Compiled and mixed by the music director and resident DJ Stefan Lindblom. Stefan has been instrumental in creating the vibe that has kept Le Rouge at the top spot as the Après Ski party in the Alps. With two mixes, one Move and one Groove, as they sound the first mix a deeper slower mix to get the party started with Groove picking up the tempo. With stand out tracks including Joris Voorn – Ringo Daniel Steinberg – True Romance Kraak & Smaak – The Future Is Yours (Adriatique Remix) Nora En Pure – Lost In Time (Original Mix) Kruse & Nuernberg Ft. Nathalie Claude – Leaves Falling (Mario Basanov Remix) and of course from Seamless Danny O – Saturday Vibe Def Mike – Inside Kucna Muzika – Trust. No fillers, just big dance tracks in a package that has the usual stamp of quality from Seamless.
www.seamlessrecordings.com


CD1 Groove Mix Compiled and mixed by Stefan Lindblom
1. Inside My Love (Original Mix) Magic Eye
2. Fade Out Lines (Original Mix) The Avener
3. Find My Baby (Original Mix) Nicc Johnson, Tikki Tembo
4. Saturday Vibe (Original Mix) Danny O
5. If I Could Live Again (Original Mix) Enviado Vida
6. Tempered Class (Original Mix) MoleHug
7. Sign Me Out (Klartraum Mix) Lulu Rouge feat Fanney Osk
8. Too Late (Original Mix) Gui Boratto
9. I Feel You Heat (Original Mix) Alan Carter, Less Hate, Grace Ashaye
10. Ringo (Original Mix) Joris Voorn
11. Leaves Falling (Mario Basanov Mix) Kruse & Nuernberg ft Nathalie Claude
12. True Romance (Original Mix) Daniel Steinberg
CD2 Move Mix Compiled and mixed by Stefan Lindblom
1. Inside (Original Mix) Def Mike
2. The future is Yours (Adriatique Mix) Kraak & Smaak
3. Trust (Original Mix) Kucna Muzika
4. Disco On The Dancefloor (Original Mix) Kellerkind
5. Zig (Original Mix) Kolsch
6. Funky Thing (Original Mix) Thomaz Krauze
7. Swaggin (Original Mix) David Jach, Beatmines
8. Different Folks (Original Mix) J Paul Getto
9. Golden Toast (Original Mix) Redondo
10. Feelin' This (Original Mix) Aaaron
11. Lost In Time (Original Mix) Nora En Pure
12. Wayfaring Stranger (AKA & Thalstroem Mix) Joachim Pastor feat Florence Bird