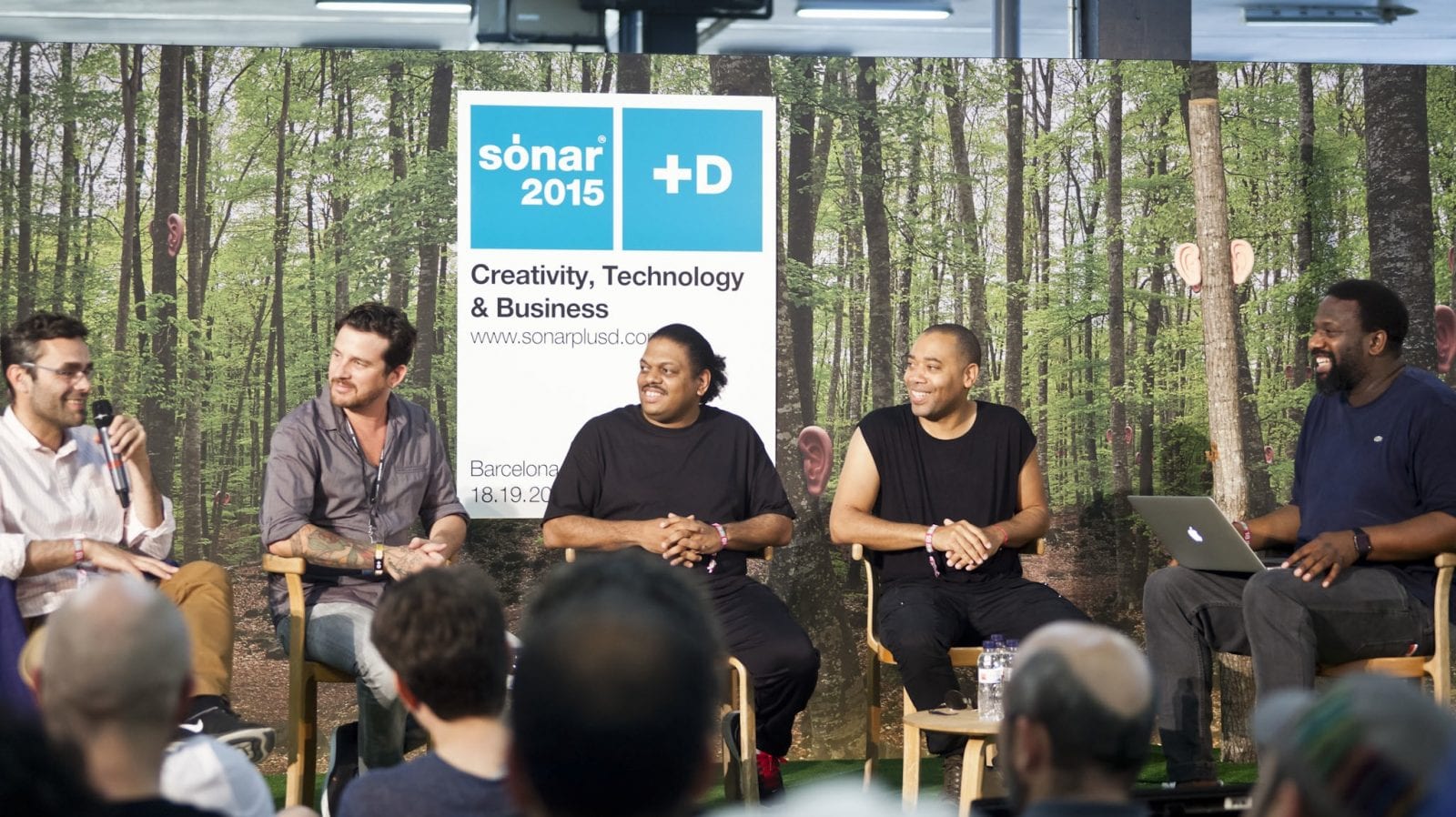 Leading Labels Announce Support For Pioneering New Music Format
Planet E, Toolroom, 50 Weapons, Mobilee Records, Hotflush and Get Physical among hundreds of labels to release music using Native Instruments new audio format STEMS
Having hosted a panel discussion at Sonar Festival last month which garnered unanimous support from house and techno luminaries such as Carl Craig, Luciano and Kerri Chandler, Native Instruments for the first time reveals the first swathe of internationally renowned electronic record labels set to release music using its new multichannel audio format, STEMS.
STEMS has gathered considerable support from some of the strongest brands on the international club scene with hundreds of artists, labels, online music stores and digital distributors all backing the revolutionary new format.
Among the hundreds of worldwide labels that have already signed up include notables such as; Toolroom, R&S, Mobilee Records, Nervous Records, 50 Weapons, Cadenza, Planet E, Madtech, Hypercolour, Formatik Records, CR2, Monaberry, Babiczstyle, Myth Music, FLASH Recordings, Systematic Recordings, Rejected, KD Music, Factor City, Baroque, In Fine, Green, Monkeytown Records, Moon Harbour, Hotflush Records, Noir, Kling Klong, Get Physical and Faux. Global music retail brands such as Beatport, Traxsource and Juno are also on board to distribute the tracks, which are packaged as standard MPEG-4 files so they can play as stereo mixes through usual formats such as ITunes and CDJs.
Developed by Native Instruments, STEMS is an open, multi-channel audio file format which allows DJs to freely interact with a track's different musical elements, giving a DJ access to four parts of a full mix; drums, bass, synths and vocals. Each 'stem' can be controlled independently to create instant new mixes, mashups, instrumentals, and a-cappellas, dramatically enhancing the creative possibilities for DJs, producers, and live performers.
STEMS has been created to enhance the possibilities available to DJs when performing live, enabling them to mix between and combine elements of tracks in ways that are currently not possible using only EQ and faders. As a result, a huge number of leading record labels and artists have been keen to jump on board and enhance their live performance possibilities, while creating new revenue streams by breathing fresh life into hooks, basslines and classic hits.
Speaking about the format, leading electronic label Toolroom, owned by house music heavyweight Mark Knight, commented: 'We have always encouraged the evolution of DJing – providing an expanding market with the musical tools it demands to tailor to make a 'DJ set' fit an individual's sound. The idea of creative manipulation has always driven our scene forward. We are once again pleased to be working on a project that allows this to happen." Modeselektor owned labels Monkeytown Records and 50 Weapons simply added "Being able to break down all tracks to your favourite elements – that will bring loads of fun!"
Contributing from a DJ's point of view Kerri Chandler noted: "Playing with STEMS blew my mind. It just presents so many possibilities. If you can imagine taking some of your favorite artists and breaking their songs down into different parts – that is how it works. The possibilities of what you can do with STEMS are endless, it allows you to make something up on the fly and then capture it"
Techno stalwart Carl Craig, a leading supporter of the new STEMS format, also added; "Not only is STEMS technologically incredible but also it presents an opportunity to energise music industry revenues. People now think music is meant to be free and we need to correct this – STEMS is a way to do that. It offers a new way for artists to sell their music and benefit from it."
Speaking further on the topic of how STEMS could transform live performance possibilities, from 2D productions to an immersive 3D format, DJ and Candenza label owner, Luciano commented; "STEMS allows us to dramatically advance what we are doing. STEMS is thinking forward. In the old days you could plan your live set and know how it would fit together. With STEMS it's a new way of approaching a live set as it allows you to compose in real time. It is really outstanding – you can start creating things that are out of everyone's expectations and that is when the magic happens."
STEMS will be available Summer 2015.