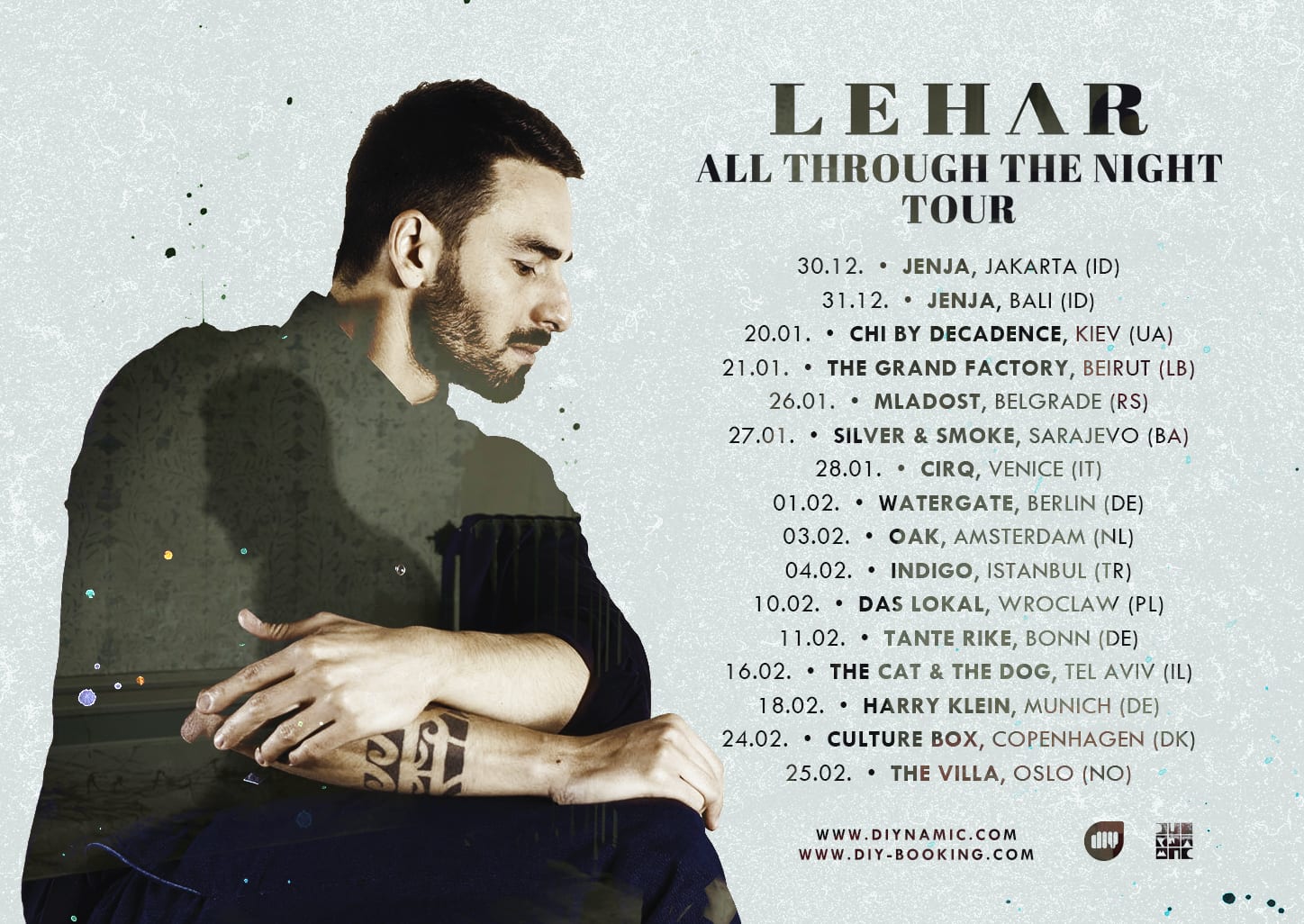 Lehar to tour Europe and Asia!
From December 30th until February 25th, the Venice-based DJ and producer Lehar is presenting his new tour concept "All Through The Night". Starting with two gigs in Indonesia around New Year's Eve the Italian Diynamic artist will go on an extensive trip through Europe with stops in cities like Beirut, Amsterdam, Berlin, Istanbul or Tel Aviv before celebrating the grand tour finale in Copenhagen and Oslo at the end of February.
All Through The Night – a musical concept to realize the monolithic vision of Lehar.
In early 2017, Lehar is hosting his very own club series, capturing the DJ booth from start to finish. One artist, one night, one idea: A night of dreaming and a night of dancing have one major aspect in common – only if they are in a complete flow, uninterrupted, they can unfold their strongest effect.
Lehar wanted to make others experience this idea and to share his love for the music. All Through The Night can bring you anywhere from heartfelt Electronica over spirited House tunes to straight-up Techno turmoil – mixed in one hypnotic blend, creating one fluent motion.
Lehar's tour dates on Facebook: www.facebook.com/Leharmusic/events/
Lehar's tour dates on Resident Advisor: www.residentadvisor.net/dj/lehar/dates