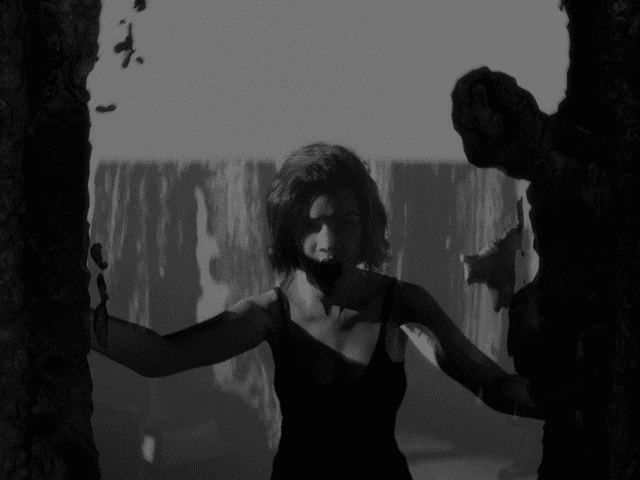 Leifur James shares stunning audio visual offering, 'AAID'
LEIFUR JAMES SHARES SECOND SINGLE 'AAID' WITH STUNNING EXPERIMENTAL VISUALS 
STREAM / SHARE : https://orcd.co/AAID 
SECOND SINGLE FROM FORTHCOMING ALBUM ANGEL IN DISGUISE
 OUT NOW VIA NIGHT TIME STORIES 
PRE-ORDER: angelindisguise.net
Single: 'AAID'
Artist: Leifur James
Album: 'Angel in Disguise'
Out 24th April 2020, via Night Time Stories
Today [11th March 2020] London based experimental producer and composer, Leifur James announces the stunning, audio-visual offering, 'AAID', the second single taken from James' eagerly awaited album 'Angel in Disguise' due for release on the 24th April 2020 via Night Time Stories (sister label to the coveted 'LateNightTales').
Peppered with broken beats and disorientated pads, 'AAID', is a journey through broken memories. James' own wistful vocals and ticking percussion give a sense of ruminating, travelling backwards in time. A hypnotic track married with an experimental, 3D video, 'AAID' traverses the nostalgic echoes  of a splintered relationship, told by a series of intertwining memory scenes, directed and produced by Balázs Simon & Dávid Dell'Edera.  Watch AAID: https://youtu.be/ZPYvEt8pYus
Speaking on AAID, Director Balázs Simon says:
 "There's a mixture of alienation and personal loss found in the soundscapes of the album. We wanted to invoke those with a series of abstract, melted memory scenes. Our brain is quite selective, there are things we remember very vividly, while other things remain unsure, or even untrue. That's where the aesthetic of broken/incomplete 3D scans came in, it was a really exciting but also weirdly upsetting process to work on this. The places found in the film are our own living spaces. Every day when we came together to work on the film we were in the real spaces, creating their broken, imaginary memory versions at the same time."
An aesthetically driven artist dedicated to marrying powerful visual backdrops with sonic explorations, this is the second time James has teamed up with Hungarian director, Balázs Simon; previously producing the critically acclaimed, 'Wurlitzer' project which saw widespread support from the likes of Boiler Room, CLASH, Motionographer, the UK and Berlin Music Video Awards, the London Short Film Festival, Dublin International Film Festival and more.  The first of two incredible videos for 'Angel in Disguise', Dávid Dell'Edera, (Annecy International Animated Film Festival Winner 2016) joins the creative powerhouse for 'AAID'. His inimitable eye for animation brings a whole new dimension to the captivating worlds James and Simon create.
An electronically steered opus, 'Angel In Disguise' promises a masterful blend of harmonic vocals from James himself, nuanced electronic soundscapes and vibrant modular based percussion, punctuated by bespoke visuals directed by Balázs Simon. This exciting project is expected to make waves and see James step up, exhibiting his discerning ear and painstakingly honed production craft on a seminal label.
Delving into intimate UK and European venues to showcase his ever-evolving live show, James' tour will kick off May 2020 in Copenhagen, before heading to Berlin, Amsterdam, Brussels, London and Manchester.
Angel In Disguise is available for pre-order now:  angelindisguise.net
Stay tuned for more music and news soon.
  Leifur James – Angel In Disguise
Tracklist
1. Circles
2. Black Lens
3. I Ran With You
4. Wise Old Man
5. Angel In Disguise
6. Ritual
7. Alien (feat. Coby Sey)
8. Strange With You
9. AAID
10. Rebel
Leifur James – Angel in Disguise EU Tour
Thu 14 May – Denmark, Copenhagen – Huset
Fri 15 May – Germany, Berlin –  Burg Schnabel
Sat 16 May – Netherlands, Amsterdam – MELKWEG
Mon 18 May – Belgium, Brussels – AB Club
Thurs 21 May – UK, London – Courtyard Theatre
For more on Leifur James:
Facebook / Instagram / Spotify / Soundcloud / Website
For more on Night Time Stories:
Website / Facebook / Instagram