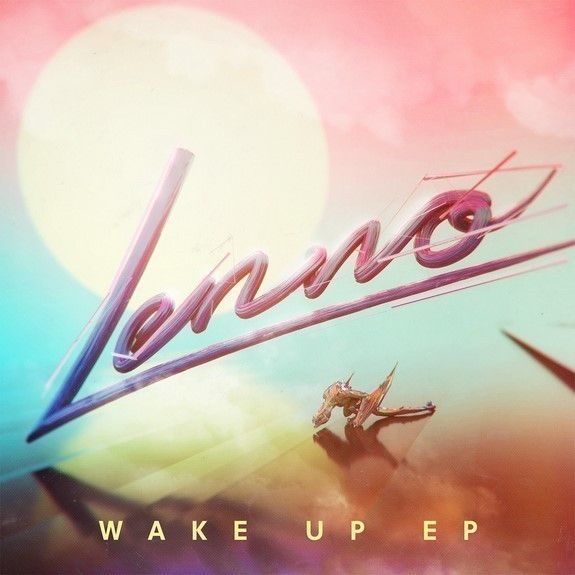 Lenno – Wake Up EP
As Lenno finally releases his sophomore EP 'Wake Up', the rising star announces two major new developments in his career – signing to major US label Casablanca Records and joining forces with leading North American booking agency Spin.

The EP, out on Beatport, iTunes and streaming across Spotify, sees Lenno take a more progressive leaning on his usual nu-disco route and is the perfect reflection of a young artist growing and expanding on his initial sound. Having garnered huge support from artists as diverse as Tristan Garner, Arty and Maor Levi to Bloody Beetroots and Pierce Fulton, 'Wake Up' is the precursor to Lenno's first full-length album, due out next year on Universal Music and Casablanca Records.

Brett Alperowitz, Casablanca Records GM, said, "We are very excited to welcome Lenno to the label. His unique mix of disco and house is a great addition to our roster, dancing the perfect line between the classic and current sounds of Casablanca. We look forward to a long and bright future for Lenno with the 'Wake Up EP' just the beginning."

While titular track 'Wake Up' has already won huge critical acclaim, follow up single 'No More' is as sublime a production as previous tracks that the 19-year-old has become internationally recognized for. Dreamy, ethereal and strung out, 'No More' is almost an antithesis to the vibe of 'Wake Up'. From the moment the first organ chords open, there's an elegantly soporific initial quality to the track that Lenno eventually expertly juxtaposes lines of melody and bass. Letting them pull against each other in running succession, he allows just a brief glimmer of his trademark optimistic piano touch before sinking back down into the gentle framework he has so delicately constructed. If 'No More' is Lenno exploring one direction, final track 'Chase The Sun' sees him back on more familiar territory. A slice of pure pop heaven with Jill Lamoureux of Scavenger Hunt providing vocals, her voice soars across the Finn's production. Yet again, and now with growing international influence, Lenno has struck musical gold.