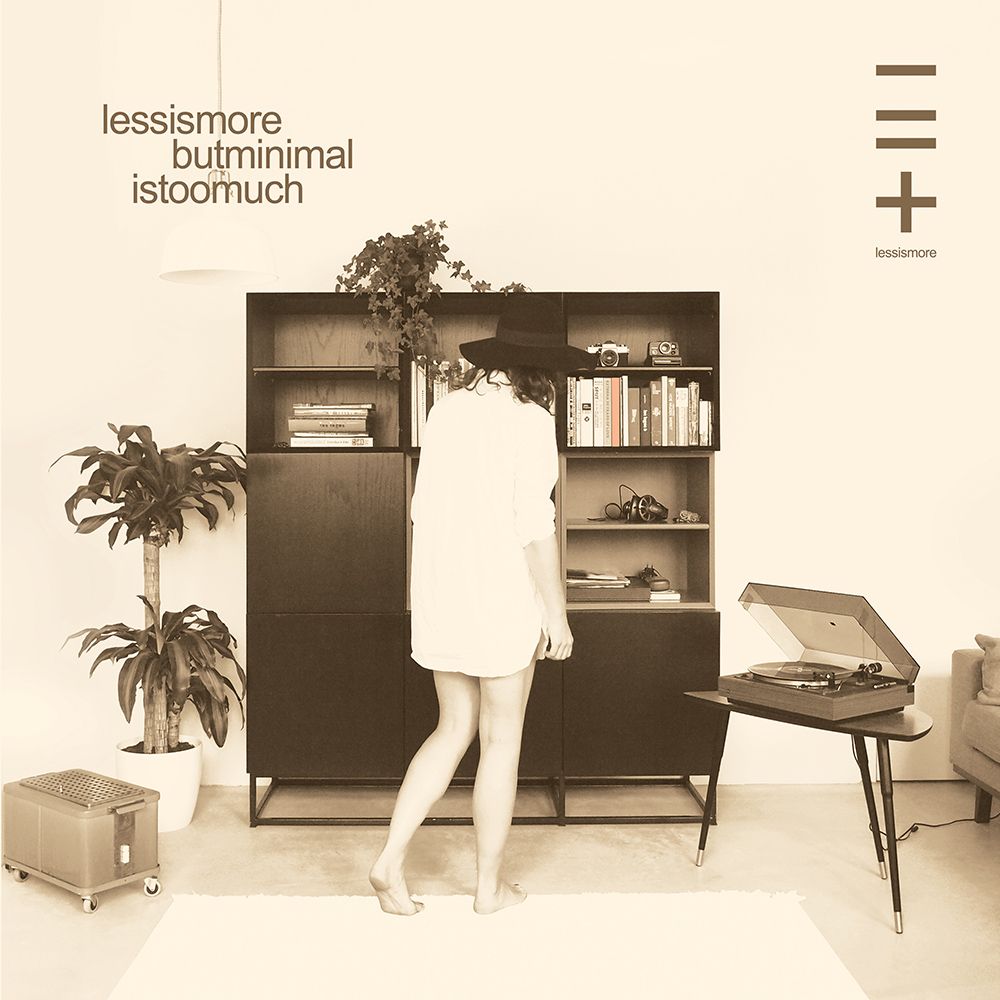 Various Artists - Lessismore But Minimal Is Too Much EP
10 years ago Lessismore (then called Lessismorerecordings) took to the world releasing heavyweight records featuring the likes of Gui Boratto, Heiko Laux, The Echonomist, Alexis Tyrell, and Estroe, just to name a few. With a brief hiatus Lessismore is back bringing some of their big hitting, tried, tested, club approved gems back into the world with some fresh remixes to get movement back into those dusty boots of yours.
Starting things off is Alexis Tyrell's new version of Taxotere by Dutch star Estroe. The pulsing pads and brass synth stabs create a palpable energy. Combined with the masterful fusion of melodic character and rhythmic percussion this remix is a sure fire club delicacy.

The Advent's remix of MBC's Zeitlupe is a serious force to be reckoned with. The aggressive galloping synth builds intensity finally transforming into the syncopated groove from the original version. The track fluctuates between both patterns periodically. With several intriguing modifications of the main sound throughout, and with a pacey aggression, this track is both fierce and deep.

Next up Gideon goes to task remixing Zeitlupe, truly making it into one tough club groove which is just as powerful and profound. With the intensity increased, and expert use of the original core elements Gideon reconstructs Zeitlupe in a masterful way. The highlight here is the break in the middle making this remix extremely dance-floor effective.

Once more of remix duties Gideon takes aim at Alexis Tyrel's H For Hustler. Gideon uses machine like drums, rhythmic percussion, and the right amount of space and reverb to truly exemplify that less is sometimes more. Add the right amount of industrial scrapes grinding away in the background and the tongue and cheek "hustler" vocal and you have yourself a deep chugging dance-floor tool.

The original version of H for Hustler by Alexis Tyrel focuses on the basic elements that are at the core of timeless dance classics. The captivating and hypnotizing beat powers its way throughout. The "Hustler" sample is used rhythmically to great effect alongside the perfectly aimed machine-gun snares.

Rounding out Lessismore's return is the original Taxotere by Estroe. Starting with latin percussion and pulsing pads it has an instant charm. Wheres this track going? The modulating synth elements enter and you still aren't really sure. Its not until the syncopated stabs combine with open hats that you are finally showed the way and Its just as good as when I first heard it.
Lessismore But Minimal Is Too Much drops October 10th on Lessismore.