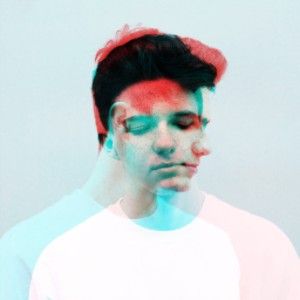 Petit Biscuit - Sunset Lover
After recently setting the blogosphere alight with his debut self-titled EP, 16-year-old French producer Petit Biscuit is set to release a special edition, vinyl version on the 14th of October.
Opening the EP is 'Sunset Lover' which begins with a soft acoustic guitar, before pitched-up vocal samples lead the melody over a soft bassline. 'Once Again' comes in with a heavier tone and futuristic synth chords, whilst 'Jungle' channels a similar sound and is filled with twinkling synth bleeps. 'Full Moon' is packed with dreamy chimes and subtle guitar arpeggios, whilst the atmospheric 'Iceland' closes off the EP effortless.
The melodic, 5 track EP has already amassed over 30 million streams globally and the video for 'Sunset Lover' – which Petit Biscuit stars in – will be released on the 4th of September. The outstanding self-titled and self-released EP from the young, budding producer will now be released in the new format on the 14th of October.
About Petit Biscuit
Petit Biscuit – real name Mehdi Benjelloun – has amassed a huge, dedicated following in a very short period of time, and at only 16 years old. Annie Nightingale gave Petit Biscuit his first ever radio play, featuring alone 'Alone' on her BBC Radio 1 show. His debut single 'Sunset Lover' – included on the EP – has been streamed over 50 million times globally reaching the Spotify charts in multiple countries. With 70k FB fans, 125k Soundcloud followers and 1.5 million monthly listeners on Spotify, Mehdi's success is entirely organically built, just from the popularity of his music.
Petit Biscuit's signature sound is built with a little help from his friends as they record the samples together for Mehdi to then go and edit. Being a huge fan of Nils Frahm, he mixes and edits the sounds until they become autonomous instruments. He plays all the instruments that are evident within his music, including percussion, keyboard and guitar.