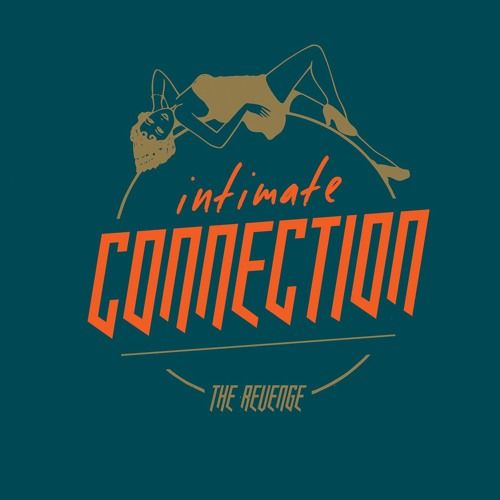 The Revenge - Let Love Take The Blame
It's been a landmark year for Scotsman Graeme Clark, better known as The Revenge. Rounding out 2015 with the prestigious honour of 'Best Album' at the DJ Mag Best of British awards for 'Love That Will Not Die' released to critical acclaim, Graeme continues to release forward thinking music on his very own Roar Groove label with the announcement of Intimate Connection – a double EP featuring all-new tracks plus special 'live dub' recordings from title winning 'Love That Will Not Die'.
Graeme Clark is never one to rest on his vast number of successes, having numerous creative outlets and aliases with respected collaborators. As 6th Borough Project, alongside veteran Edinburgh DJ Craig Smith, the production duo turned out two stunning full-length albums for the respected UK label Delusions Of Grandeur. Another long term partnership with Glasgow's legendary Sub Club resident DJ Harri has gained high praise from industry tastemakers including Skream, DJ Hell, Rob Da Bank and Ewan Pearson.
Having released on a multitude of highly revered labels including DFA, Pokerflat and his own defunct Instruments of Rapture, Graeme has rebuilt the foundations in the form of Roar Groove – releasing his own original material with a range of vocals, tempos and dubs along with esteemed like-minded producers on various music formats.
Intimate Connection comes in the form of a double EP, split into two parts – each containing three new tracks plus a specially recorded live 'dub' version of tracks featured on 'Love That Will Not Die'.
Part One of the EP features a laidback down tempo theme to start with 'Our Own Thing', featuring signature organic house stabs accompanied by an ever-progressing arpeggiated chord sequence. 'Answer Man' follows with big yet raw percussion while 'New Nation' builds suspense with a driving synth bassline. The first of the two live 'dub' recordings rounds out Part One, manipulating the ubiquitousThink (About It) sample in 'Night Fever' with stuttered percussion in one take, taking it away from the tribal themes in the original track.
Graeme opens Part Two of the EP on a similarly relaxed tip; 'Isle Of Lucy' is a chilled deeper number with a characteristic sultry melody. 'Let Love Take The Blame' proceeds next with a wider and more active bassline, filtered and twisted in different turns sometimes with a lick of acid which leads nicely in to 'No Turning Back' with more raw drum machines and a heavier acid undertone. The second live 'dub' recording wraps up Part Two of the double EP, in which Clark maintains the metallic and almost minimalistic percussion of the original 'Just One Touch' but adds colour to the regimental bass stabs, perfect for any dark and dingy warehouse.
The Revenge – "Intimate Connection"
Part One
1. Our Own Thing
2. Answer Man
3. New Nation
4. Night Fever (Live Dub)
Part Two
1. Isle Of Lucy
2. Let Love Take The Blame
3. No Turning Back
4. Just One Touch (Live Dub)

"Intimate Connection" will be released February 15th 2016 through Roar Grooves on limited double 12" Vinyl, limited CD and Digital.