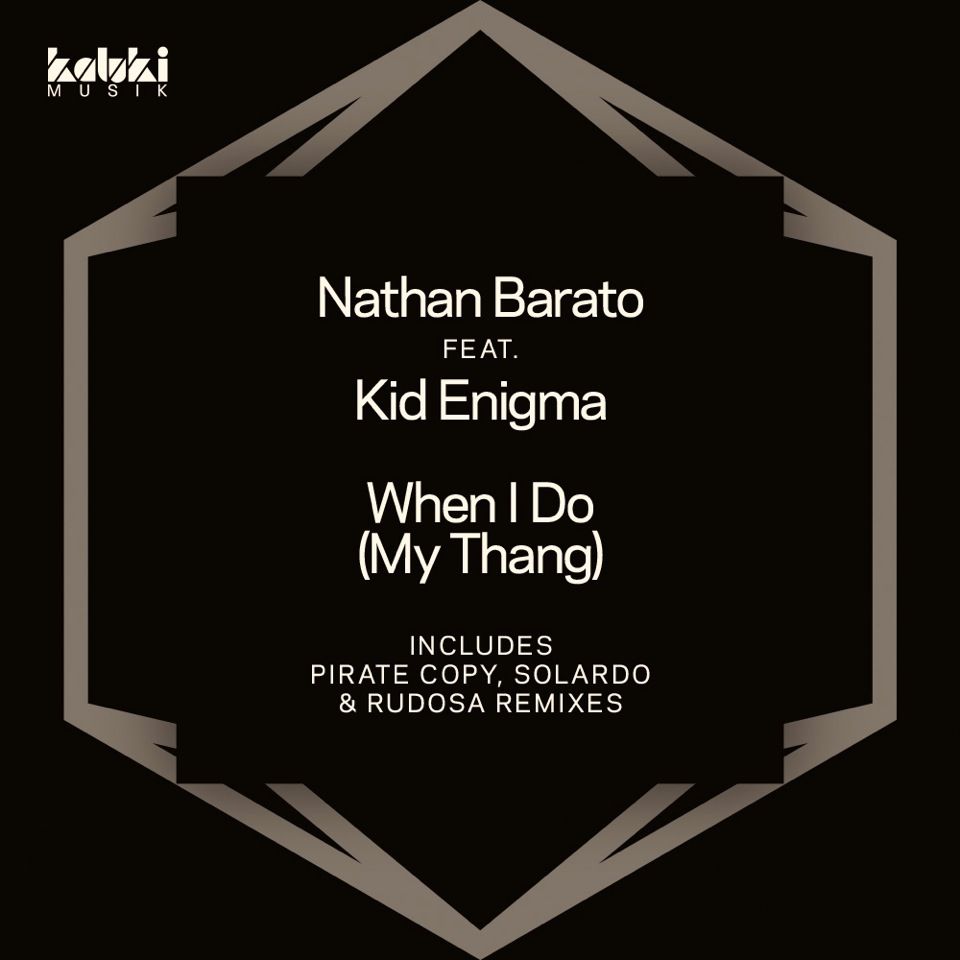 Nathan Barato featuring Kid Enigma - When I Do (My Thang)
Having already travelled the world with Kaluki regularly playing at their notorious parties, Nathan Barato is set to release his debut EP 'When I Do (my thang)' with Kaluki Music, and both parties couldn't be happier.
The 4 track release consists of Barato's original, with remixes from Pirate Copy, Solardo and Rudosa. Kaluki have put together a monster of
a record here.
Nathan's original is classic unadulterated tech house, and accompanied by Kid Enigma's vocals, it has been filling dancefloors all year, and is now a staple of his set, and other DJs will be adding it to their sets soon enough.
The first remix comes from Manchester collective Pirate Copy and with a more forceful, imposing bassline and breakbeats, it is arguably the most accessible track on the EP, and will undoubtedly have all comers on the dancefloor.
Next up is Solardo, already a favourite with the Hot Creations crew including Jamie Jones and Richie Ahmed, has morphed the original into something more for the house scene, with a deeper, thicker bassline.
Lastly, Redusa, who is currently getting a lot of support from the likes of Richie Hawtin, has taken the track, stripped it back, reducing it to pure, unobscured techno.
Nathan is already a significant player within Marco Carola's Music On scene, and is obviously highly regarded by the Kaluki boys as well. Bearing this in mind, as well as listening to the EP, it's clear for all to see a very bright future for young Nathan Barato.
When I Do (My Thang) is out now on Kaluki Musik and available here
https://pro.beatport.com/release/when-i-do-my-thang/1652045