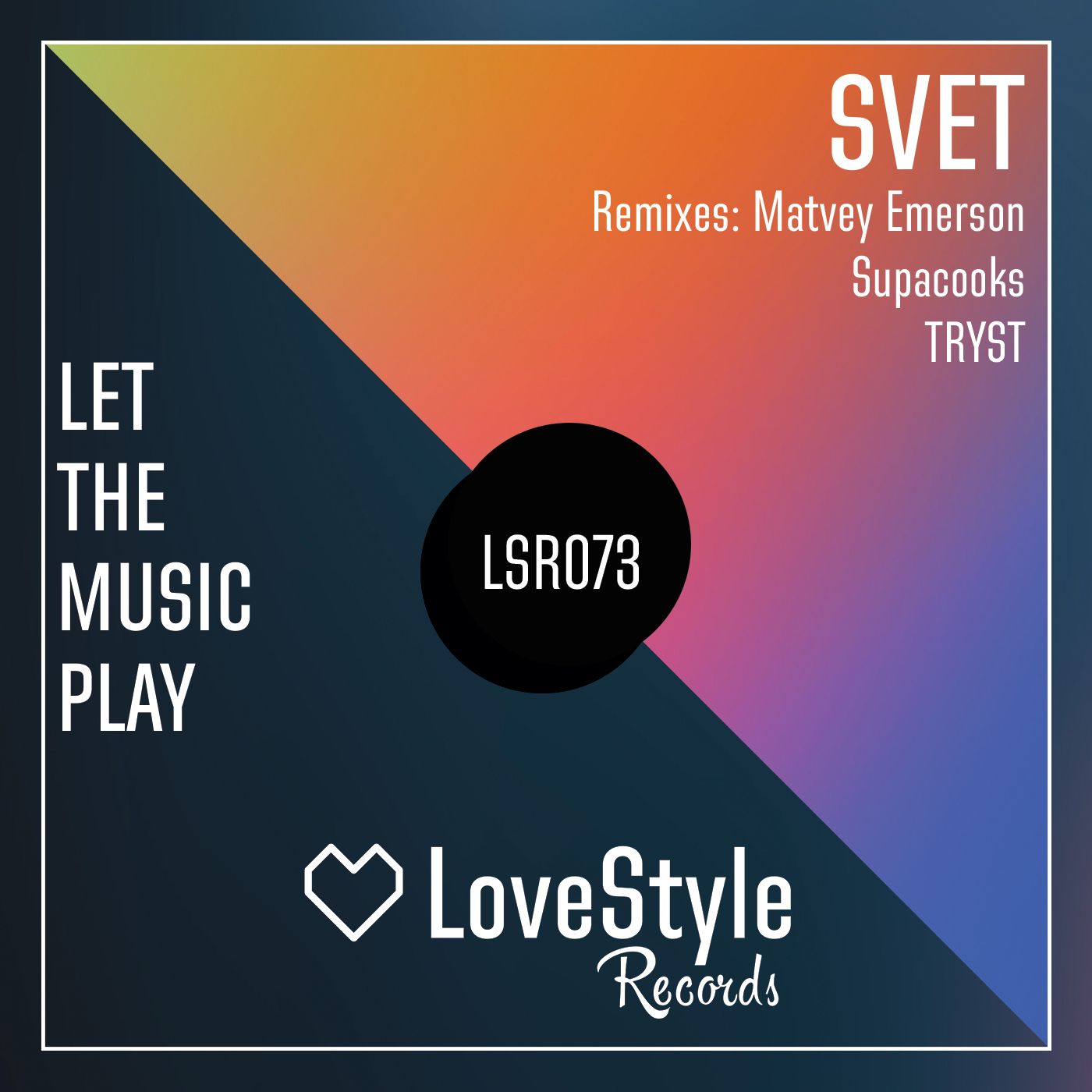 SVET - Let The Music Play
Set to be released on the 12th of October, 2015, 'Let The Music Play' is the latest projects boasting the signature of Moscow based DJ and producer SVET. A four-track package, this EP includes the original mix together with three remarkable remixes by: Matvey Emerson, Supacooks and TRYST.
Already supported by renowned DJs such as: Kovary, Ivan Deyanov, David Manso, No Hopes¸ Dan Taneff, Andrew Rai, Tosel & Hale, Jako Diaz, Jean Bacarreza, Inner Rebels, Saccao and Legendary Boy amongst others, 'Let The Music Play' is certainly off to a great start. SVET's House' infused original provides a perfect foundation for the other remixes, displaying multiple sonic and stylistic variations to complete a highly original project.
Russian artist Matvey Emerson offers a Nu-Disco inspired remix, blending perfectly with Supacooks' stellar House retouch. On the other hand German duo TRYST contributes a Chill-Out and Breaks twist, providing a final touch to this top-notch EP.
SVET's freshest wonder 'Let The Music Play' is his first release on the popular imprint LoveStyle Records and will be hitting the shelves on the 12th of October, 2015.