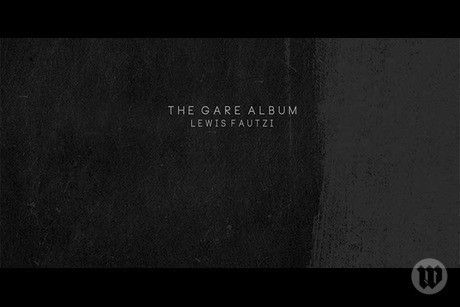 LEWIS FAUTZI – THE GARE ALBUM
Soma welcome the debut album from the ever-growing roster of youthful talent as Lewis Fautzi drops The Gare Album, named in homage to The Gare Club, Porto, where Lewis made his discovery of Techno. A bold 4 track single debut gave rise to the album process midway through 2013 and under the careful supervision of Soma, Lewis has provided a definitive peak in his sound cultivated on the back of years of studio work. A collection of deep, dark and twisted techno awaits heralding a coming of age for the Portuguese native.
A droning, industrial vibe is immediate from the outset as Signal crackles into existence giving way to the cavernous UBV-76 with its concrete swathes of noise as high intensity pings from the depths give a sense of what is to come. Intriguing, broken beats deepen proceedings as Lewis takes things to The Other Side of Reality. A momentary respite before he begins to open things up. Blocker takes the tempo up a notch with a thumping kick and looped out chaotic synths that slowly build the tension. This brooding atmosphere is carried on into the tweeked out and mesmerizing Sick, the punishing, bleeped workout of Range and the relentless, discord of Loudness. By this point Lewis has really worked up into a frenzy.
A short interlude is offered as Opaque drifts quickly through the chaos of this straight to the floor album. Through the darkness, a glimmer of Hope shines through, albeit a cold and fleeting techno version as Lewis leaves you bare and bleeding. Yet more dance floor action as the elasticated synths of Binary (recently remixed by Spanish techno don Oscar Mulero) tear through the backbone of the album – by far Lewis' most destructive track. The static buzz of Psychiatric is a welcome come down from the headiness of the previous track allowing Lewis to lead us through the black hole, ending on the Other Planet. It's swirling, vortex like pads sliced open with subtle percussive, other worldly bleeps. A fitting end to this hyperactive techno journey.
A definite maturity in production shines through on this fantastic LP from Fautzi as he creates a cold and calculating output, clearly focused on the future. The Gare Album has allowed Fautzi to express himself fully through electronic music, a task that he has taken to whole-heartedly.
Tracklist:
01 Signal
02 UVB-76
03 The Other Side of Reality
04 Sick
05 Range
06 Loudness
07 Opaque
08 Hope
09 Binary
10 Psychiatric
11 Other Planet
http://www.somarecords.com/