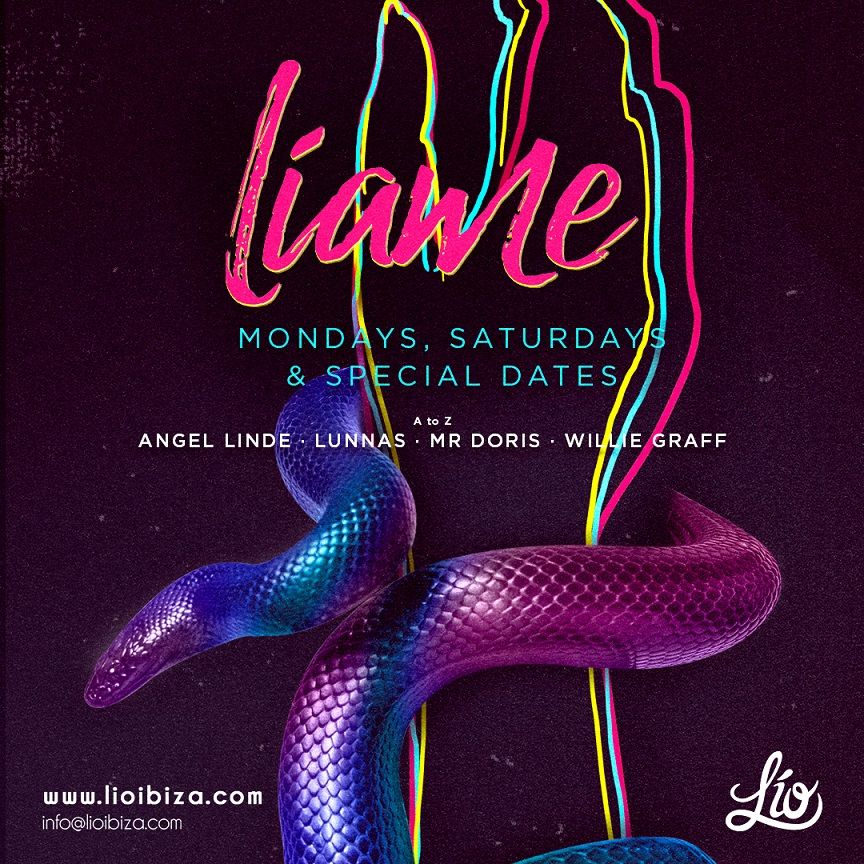 Líame again at Lío Ibiza
It's around midnight at Lío Ibiza and the lights turn into another atmosphere… dark but you can touch and feel the brigh. What's going on? EASY! Lío as the tale of the Cinderella changes its clothes and becomes into a sauvage club every night.
Mondays, Saturdays and some special dates Lío switch on to celebrate one of its favourites: LÍAME. The party that you must choose if you want to dance until the club close its doors.
This season and from Wednesday, 22nd of May come and join us with the stylishest DJs that you could guess from Angel Linde to Willie Graff. Also, the beauty twins Lunnas and the amazing Mr Doris. From House to Disco and again from Disco to House… every sound must be fresh also cool, because you must dance until late.
Remaining a go to destination in Ibiza since opening its doors in 2011, Lío Ibiza embodies both feelings of glamour and hedonism associated with the famed White Isle. Making a name for itself with a multi-disciplinary program of early evening dinner shows, transforming into a club atmosphere via the sea by night, the dynamic concept of Lío sees boundaries forever pushed.
https://lioibiza.com/events/