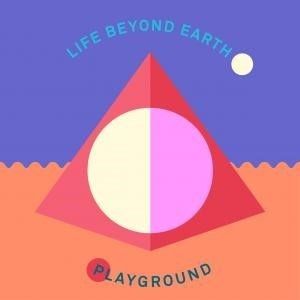 Life Beyond Earth – Playground
Something astonishing has happened in the universe. There has arisen a concept we know as life; a flamboyant, rambunctious, gregarious form of matter, qualitatively different from rocks, gas, and dust, yet made of the same stuff, the same humdrum elements lying around everywhere. Life has a way of being obvious…it scampers by, or growls, or curls up on the windowsill and yet it´s notoriously difficult to define in absolute terms. We say that life uses energy. That life adapts. Life replicates. Some forms of life have even developed large central processing networks. In at least one instance, that you know of, life has become profoundly self-aware. And with that kind of life, those must ask: What else is alive out there?
BACKGROUND
With Needwant's 35th release, the label unveils a new force of nature in dance music. Faceless, origin unknown yet undoubtedly producing an indelible sonic footprint, utilising the heavy gravity of earth and its acoustics, vibrations and human voice, the outfit dubbed Life Beyond Earth have entered our atmosphere.
A side 'Playground' is driven by a tough, galloping groove enveloped in deep sub bass, and distortion combined with eerily faded melodic keys and penetrated throughout by the soulful velvety vocals of Starving Yet Full aka Cedric from the Juno-nominated electronic band Azari & III. Cedric lends his undeniable vocal presence to this deep and glitchy dancefloor bomb.
The Remix of 'Playground', delivered by Bristol based producers and former collaborators October & Borai is a darker, more sparse affair. Singling out Cedric's echoing vocal and building tension with a bubbling undercurrent of bass and fx, the effect is nothing short of hypnotic as the synth patterns collide into the mix.
B–side 'Walk With Me', is another killer cut from Life Beyond Earth, alone. Kicking off with a thumping bass beat, warping synths stabs rise and multiply, while intricate textures and evolving tempos and techy, percussive grooves are punctuated by more sublime melodic keys.