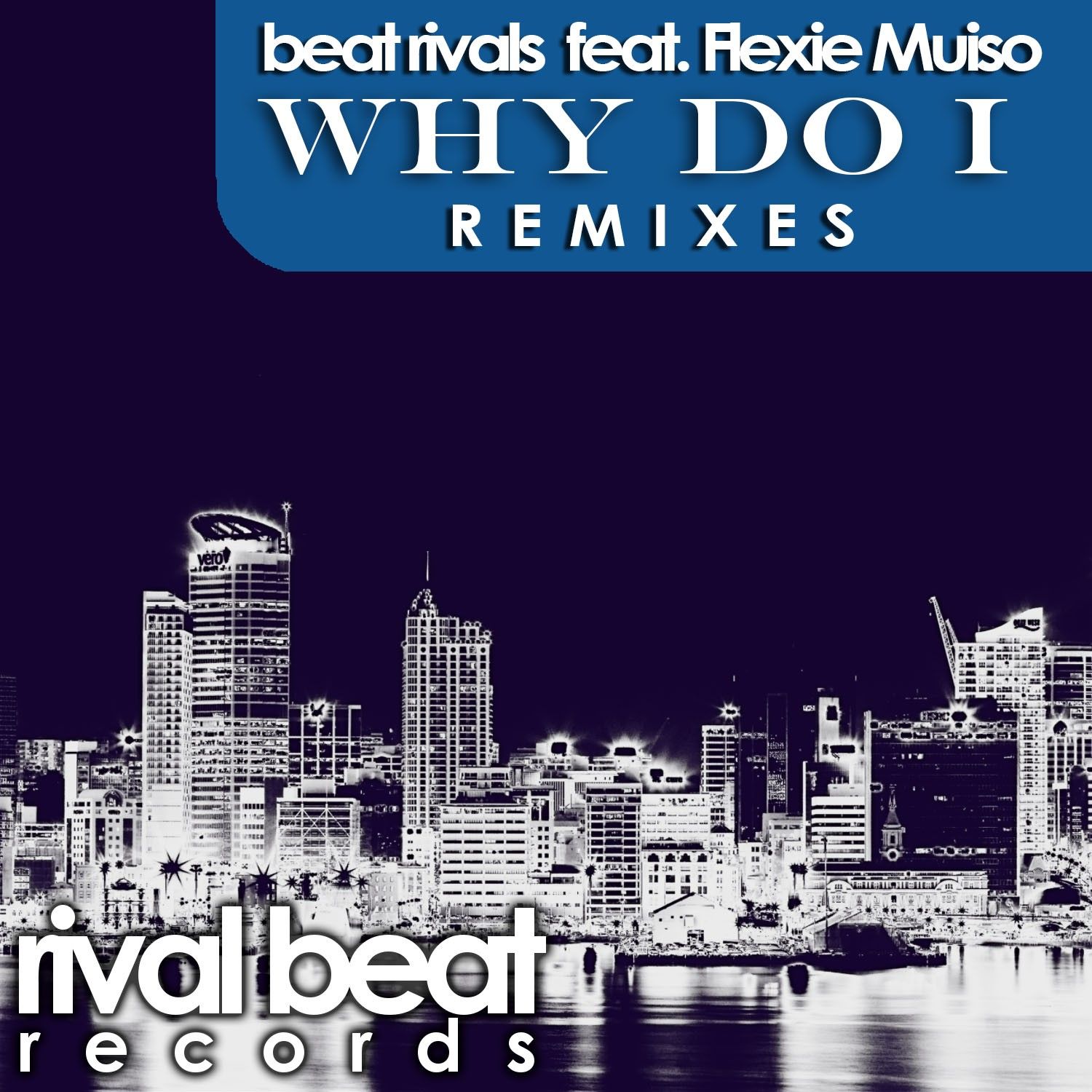 Beat Rivals feat Flexie Muiso – Why Do I (remixes)
London label Rival Beat Records continue to ramp up momentum, returning to their collaboration from Beat Rivals and Flexie Muiso, Why Do I. Beat Rivals Classic Groove mix is the collaborative mix with beautiful keys laid down by Brian Tharme, enticing percussion, understated strings and a classic house beat. It has a very sweet and soulful vibe that will appeal to soulful house fans everywhere. The Soulshy Vibe combines drum rolls and organ stabs with brass elements to bring yet another soulful dance flavour to the mix while the Krazy K Vibe is a traditional four to the floor beat with classy piano and a retro 80's feel. The Lose my Mind Dub has a techno edge while in contrast the Soulshy retouched Original is smooth, jazzy and soulful. Karl Brown's Funky Sensation reconstruction brings yet another facet with its hypnotic UK Garage Dub flavour, highlighting smooth organ and captivating strings.
Rival Beat Records is a London based imprint owned by production duo Beat Rivals, with a focus on releasing good quality House music with a soulful edge. Beat Rivals, aka Soulshy and Krazy K, draw on a collective of influences from Soul, Garage, 80's classics and club music, fusing individual styles into a single groove. Working together since the early 90's, the two launched the Rival Beat label in 2011 with their debut single Beat Rivals feat. Flexie Muiso – 'Why Do I', winning the hearts of the Soulful house fraternity. Beat Rivals re-launched the label in 2013 with 'If I Could' featuring the vocal talents of Lifford Shillingford, which came with remixes by Circle of Funk and UK Funki don, Major Notes. Forthcoming projects include a new collaboration with Natasha Watts – Raise Your Voice. Beat Rivals have also had releases on 2Tuf4U, Soulfunktion and Entice Recordings.
The lyrics of "Why Do I" are about the confusion and pain of a dysfunctional relationship, which Flexie delivers with a convincing heart wrenching passion as he takes on the role of a man in emotional turmoil.
Originally from Nigeria, Flexie Muiso has lived in the UK since the age of 9. In the 90's his passion for music led him to be an MC on the garage club scene where he wowed the crowds, and he discovered his singing talent while studying for a degree in Popular Music Performance. A talented songwriter, he has performed and co-written many dance tracks including the Drum and Bass number one hit 'Your Love' with Original Sin. He has supported Ne-Yo and Dbanj, and performed on stage with The Roots and Kool and the Gang. Flexie has also coached the cast of Made in Chelsea and he is a mentor for young people, helping them to find a positive outlet through music.
'Why Do I ' will be released on Traxsource promo on September 22nd / Full release – October 6th 2014 on Rival Beat Records.
http://www.rivalbeat.co.uk
http://www.beatrivals.com


https://www.facebook.com/rivalbeat
http://www.facebook.com/beatrivalsmusic