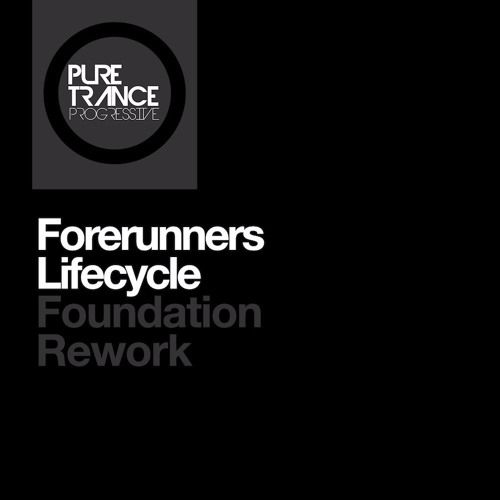 Forerunners - Lifecyle (Foundation Rework)
There can be no doubt that Solarstone's Pure Trance movement has helped redefine the trance landscape since it's inception in 2012, opening up adventurous new possibilities for the underground scene. Its newest extension is the Pure Trance Progressive label – focusing on promoting the resurgent deeper, slower, highly creative side of the Pure Trance sound.
In the final days of 2015 the label released Forerunners – 'Lost In Translation'/ 'Strange Days' (PTP002), two lush, majestic and addictive, truly progressive pieces of music, courtesy of Arizona-based producer Brenden LaBonte. This was a release that transcended sub-genre boundaries for a lot DJs around the world, gaining plays in melodic techno sets, deep progressive sets, and slower trance sets. Now, Brenden returns to the PTP label with a supremely beautiful rework of his classic debut release.
'Lifecycle' was originally released on Deep Blue Records way back in 2007, with label boss Solarstone pronouncing it as his favourite ever signing. Fast-forward nine years and he has commissioned a selection of new mixes of this gem, one of which is unveiled as the PTP label's 6th release. All the beautiful, subtle melodies are in place, and are backed by a deep, flowing progressive production with sparse instrumentation and spacious construction. File under late night listening for the discerning ear.
"Since my return to the Forerunners project last year, I've worked hard to blend my favourite elements of trance, techno, and house into music, I still have a long way to go! I like to think of this as music that bridges the gaps, helps bring genres together, and eliminate boundaries…sometimes a release might be deep, or atmospheric, melodic, but always as unique as possible!" – Brenden LaBonte aka Forerunners
Further Info:
http://www.solarstone.co.uk
https://twitter.com/ilikeitpure/
https://www.mixcloud.com/discover/pure-trance/
Artist links:
https://www.facebook.com/forerunnersofficial/
www.twitter.com/iamforerunners
www.soundcloud.com/forerunnersofficial