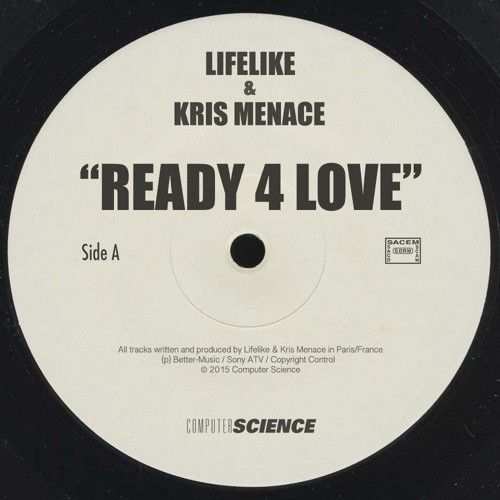 Lifelike & Kris Menace - Lifelike & Kris Menace – Ready 4 Love
The last time Parisian producer Lifelike and German beatsmith Kris Menace teamed up 10 years ago, they created the gargantuan nu-disco hit 'Discopolis' that swept the globe, so a new collaboration was always going to make people sit up and take notice.
The brand new single that goes by the name of 'Ready 4 Love' does exactly that, and contains the unmistakable magic that ensured 'Discopolis' worldwide success 10 years ago. The track is characterised by a seriously funky bassline, one which cannot fail to get you moving on the dancefloor. From there, the impressive synth work, lush percussion and sunset vibes are just the icing on the cake.
The sheer amount of huge names that Lifelike and Menace have worked with, produced for and remixed between them in the past 10 years is simply staggering, and includes the likes of Daft Punk, Kylie Minogue, Depeche Mode, LCD Soundsystem and Moby plus many, many more.
With Lifelike's forthcoming album signed to Capitol Music/Universal and Kris Menace's collaborative album with MTV Award Winner Simon Lord having been snapped up by Warner Music/We Play, it's clear that this single is just the start when it comes to the amazingly exciting musical output that is in the pipeline for 2015. The pair have also had the honour of putting together an exclusive remix for none other than Giorgio Moroder, which will appear on the legend's new deluxe double album '74 Is The New 24'.
One last question remains. After waiting 10 years for Lifelike and Kris Menace to collaborate again, are you 'Ready 4 Love'?
www.facebook.com/LifelikeOfficial
www.twitter.com/LIFELIKE__
www.soundcloud.com/lifelike
www.facebook.com/krismenace
www.twitter.com/krismenace
www.soundcloud.com/krismenace
www.krismenace.com