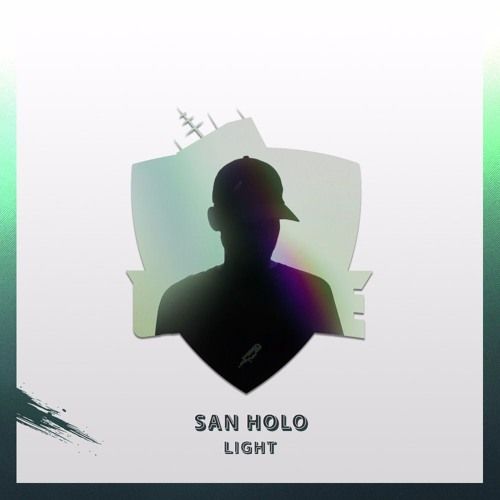 San Holo - Light
Rising star San Holo releases the powerful video for his hit 'Light' on 23 May 2017.
Directed by acclaimed duo Greg + Lio, the atmospheric video presents two other-worldly outsiders who are unable to face sunlight directly. As the mysterious couple become increasingly attracted to what lies behind the darkness, they devise innovative methods to help them "to see the light", despite the repercussions.
Greg + Lio's direction ensures that the video beautifully mirrors the atmospheric and magical feel of San Holo's music and lyrics in 'Light'. The French directing duo of Lionel Hirlé and Grégory Ohrel have previously produced music videos for Jain ('Come' and 'Makeba') and Casseurs Flowters ('Inachevés' and 'Des Histoires à Raconter').
The 'Light' video was shot in Kiev, Ukraine which perfectly reflects the industrial and barren look of San Holo's own hometown of Zoetermeer in the Netherlands.
'Light' has gone on to accumulate over 55 million streams on Spotify and has helped to establish the 26 year old DJ, Producer and bitbird label boss as one of the fastest growing talents in electronic music.
San Holo has recently completed another extensive tour of the U.S., which included sold-out shows in Minneapolis, Los Angeles, San Francisco, San Diego, Austin's SXSW and BUKU Festival in New Orleans. In June, he plays Nashville's Bonnaroo Music Festival plus Electric Daisy Carnival Las Vegas and in August, Lollapalooza. For ticket information please visit http://sanholo.com
ABOUT SAN HOLO
San Holo is dubbed the fastest growing talent in electronic music – a title that seems all the more fitting with every new release. San Holo (Sander van Dijck) is a musician, composer, DJ and record producer from the Netherlands. His first remix (The Next Episode by Dr. Dre) gained more than 130 million views on YouTube and cemented his name on the music map. This success was followed by various other remixes in his 'Don't Touch The Classics' series (Outkast, Nelly, Will Smith) that also gained millions and millions of plays. San Holo released his Cosmos EP in September 2014, quickly garnering a massive Soundcloud following and drawing the attention of major tastemakers and curators such as Skrillex and Diplo. He then followed with the Victory EP release in May 2015, New Sky EP in March 2016 and the release of 'Light' late 2016.
'Light' has gone on to accumulate over 55 million streams on Spotify and has established itself as San's biggest single to date. The song immediately became an international success upon release late last year, while also securing San's debut on the Billboard Dance/Electronic charts and spent seven consecutive weeks as #1 on Sirius BPM, firmly supplanting him as an international name in the trap and bass world. San draws in over 3 million monthly listeners on Spotify, where his song was also recently featured on the monster playlist Today's Top Hits. In March, San Holo delivered a 60 minute guest mix for BBC Radio 1 Diplo & Friends and in April, he delivered a second mix for Annie Nightingale's Radio 1 show.
FOLLOW