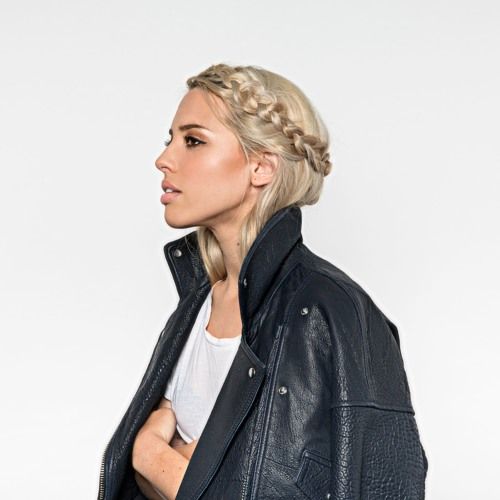 Lucy Mason - Lightning Strikes
Hot off the back of the success of her latest EP, 'All You Want', earlier this year, Lucy Mason returns with her new single 'Lightning Strikes'.
Representing the continued refinement of her dark and hypnotic sound, with a swelling intensity that builds throughout the track, 'Lightning Strikes' is a deeply personal song which Lucy explains "I could only write with some perspective."
Lucy's ability to meld heartfelt lyrics with moving melodies has already seen her receive critical acclaim from the likes of The 405 and Hilly Dilly, who have praised 'her commanding voice' and 'polished compositions', as well as rack up radio plays on BBC Introducing, Triple J and Amazing Radio.
The visuals for 'All You Want' EP cut 'Lost and Found', directed by Matt Sharp and filmed amongst the quirky opulence of Notting Hill's Beach Blanket Babylon, premiered on Clash in June and was described as one of her 'boldest moments yet', going on to be featured on the Vevo Pop Playlist 2015.
Building on the success of 'Lost and Found', Lucy and Matt have collaborated once more to produce the atmospheric visuals for current single, 'Seas of Grey', shot on location across Berlin. Matt says of the video: "In 'Seas of Grey' the focus is on structure and desolation. I wanted to portray a world that is stiff and full of rules, void of freedom. It is a commentary on the way many people live their lives."
Already drawing comparisons to the likes of Natasha Khan and Feist with her authentic singer-songwriter aesthetic, 'Seas of Grey' now sees Lucy make her first foray into the house arena with an eclectic remix by accomplished Canadian MC/DJ Muneshine, known for his popular remix of Portugal. The Man's 'Purple Yellow Red Blue'. Further emphasising the clarity of Lucy's vocals, the rework features a glossy melange of 80s Disco-Soul, synths, and a catchy chromatic chord sequence, and will serve to deliver Lucy's powerful and haunting tones to an even wider audience.
Lucy has already proved to be a tour de force whilst gigging around London, with Kvinde Magazine describing her performance at The Garage in Highbury in June as 'goose bump triggering', and the release of 'Lightning Strikes' will see her return to the live fore to play a headline show at Bedroom Bar on 28th October.
Honed over years of persistent development, Lucy's sound is one which places authentic emotion and artistic integrity at its core, and 'Lightning Strikes' is set to only further demonstrate its incredible consistency.