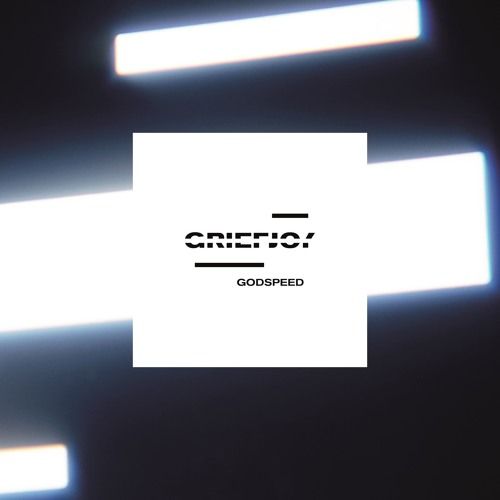 GRIEFJOY - Lights On
Ahead of the release of Griefjoy's second album Godspeed the band have released the 5th single Lights On from the album. The track was first premiered on Zane Lowe's Beats 1 radio show and can be heard now here. [Listen Here]
Along with Lights On the bands previous singles, Godspeed, Why Wait, Scream Structure and Virus all have come accompanied by a video all directed by Etudes Studio. [Watch Here]
The first single from the album Godspeed is a magnificent instrumental floating above powerful, supremely dance floor-friendly techno. The new album, which is almost unrecognisable from the bands eponymous effort in 2013, reflects the innovative power of the quartet: singer-songwriter Guillaume Ferran and his childhood friends Billy Sueiro, David Spinelli and Romain Chazaut. The four partners have turned their backs on conventional pop to jointly create an album as potent as it is stunning.

In spring 2014, Griefjoy took up residence in Brittany, where they began to plan their second album. The main aim was to create tracks that more successfully reflected their passion for electronic music. The quartet (average age 24) also looked back at their first album. Without disowning it, they knew they wanted their new sound to be more aligned with how they sound live. The band returned to Paris. There, they rented a small studio and patiently set to work on this new album, which can honestly be termed a masterpiece.

The band drew on their various influences which included DJ and producer Daniel Avery, whose scientific but highly danceable techno they played on loop, along with the vanguard of what is seen as the new classical music: Iceland's Olafur Arnalds and pianist and producer Nils Frahm. Not to mention Moderat, exponents of a melodic but resolutely hard-hitting electronic music. In a pointed tribute to the German trio, Griefjoy borrowed their sound engineer: the talented Berliner Francesco Donadello, who mixed the album.

Like Taste Me on the previous album, the opening track, Hollygrounds, is something of an outline of what to expect from this album: complex structures and a powerful sound that forms a perfect foil for the melody's melancholic sweetness. The following track, Lights On, is an irresistible earworm. Two tracks swirl in fusion at the heart of the album: Virus with its grating baseline and Scream Structure, the band's darling.

Griefjoy's thirteen tracks unfold in a carefully planned progression, you'll be forgiven for feeling it's all over too quickly, this album is an ideal evening playlist, whose moments of explosive delight.
'Godspeed' Tracklisting:
1. Hollygrounds
2. Lights On
3. Why Wait
4. Into The Dream
5. Talk To Me
6. Labyrinth
7. Virus
8. Scream Structure
9. The Tide
10. Godspeed
11. Mumuration
12. You, My Love
13. Fool