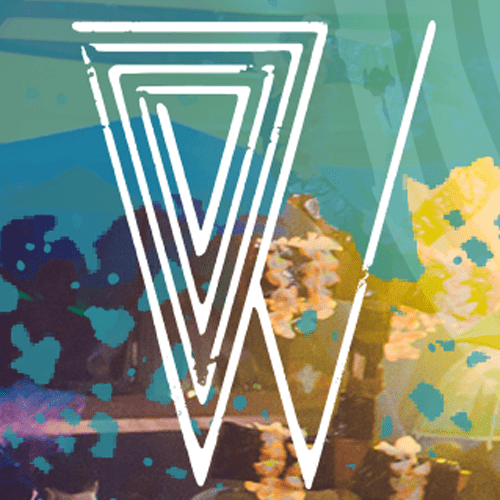 Lineup for Do LaB's 2nd Annual Woogie Weekend announced…
Woogie Weekend – Fresh off a sublime 12th year producing the famed Do LaB stage at Coachella and with their own world-renowned Lightning in a Bottle (LIB) arts and music festival coming up over Memorial Day Weekend, LA-based event production wizards Do LaB are proud to unveil the exhilarating 2016 lineup for Woogie Weekend festival, LIB's splashy summer sibling. Returning to Oak Canyon Park in Silverado, CA (1.5 hours south of Los Angeles) for a sophomore season this July 8 – 10, 2016, Woogie Weekend will play host to two strikingly prominent stages – The Hive and the Beat Nest, to showcasebouncy house beats and tantalizing techno amidst the carefree prismatic vibes found within the delightfully wet 'n' wild playground.
Materializing at Woogie Weekend this July will be a captivating collective of world-class DJs and live acts, spearheaded by visionaries Benoit & Sergio. Woogie Weekenders can look forward to sultry soundscapes arrayed by powerhouse duo, Barcelona DJs Anstascia and Vivie-Ann better known as BLOND:ISH, an exquisitely complex set from the mystifying golden-masked Claptone, and an otherworldly performance from master storyteller and musical sorcerer Damian Lazarus. Among top performances for the weekend's festivities include dance party vibes from the regal ladies of London Eli & Fur, catchy melodies and a whirlwind of ethereal vocal samples courtesy of Kidnap Kid, and an unforgettable live set from dance floor commander Mathew Jonson (live), whose craft bends conventional laws of house and techno.
Also descending upon Oak Canyon Park are internationally-acclaimed acts, the legendary techno god of north Germany, Hamburg's Oliver Huntemann, and Mallorca's TȂCHES, best known for producing romantic, euphoric and alluring soundtracks. Look forward to show-stopping sets from multi-award winning music producer and composer Jon Hopkins and legendary Chicago native turned San Francisco-transplant, house, acid jazz and downtempo producer/DJ Mark Farina who round out the extensive list of standout acts slated to hit Woogie Weekend, alongside a glorious mix of this year's resident authorities of house and techno such as Nu, FDVM, Rodriguez Jr, Roman Flügel, Extrawelt, and Sebastian Mullaert aka Minilogue who will make appearances over the weekend plus many others — full lineup release below!
In celebration of Woogie Weekend's second anniversary, Do LaB has revealed this whimsical 2016 Woogie Weekend Official Lineup Trailer displaying the abundance of fun found on the blissful grounds of Oak Canyon Park.
Attendees at this year's Coachella Weekends 1 & 2 got a sneak peek of the musical and architectural magic Do LaB has up their sleeves for their upcoming spring/summer events when they hosted their namesake "Big Fish" stage on the Indio grounds this past April to a resounding success! Woogie Weekend serves as one of the more colorful and intimate affairs Do LaB will host throughout the year.
The delicately-crafted selection of artists is perfectly juxtaposed against the immersive, interactive and lively grounds upon which the festival is built. A veritable adult-sized wonderland replete with an abundance of activities to further amplify the energy of the weekend, Woogie Weekend welcomes revelers with a plethora of water-themed installations designed to be both optically-dazzling and a functional way to cool off. True-to-form, Do LaB provides a complete festival experience beyond their stellar production, with sunrise yoga sets, live art from the Do Art Foundation, the finest selection of fresh cuisine for all campers, and an array of magnetizing vendors, bursting with tasty treasures. Woogie Weekend, as with all Do LaB endeavors, upholds their core ethos of eco-friendly celebrations, implementing a "Leave it better, leave it beautiful" policy, in addition to providing free water stations, and both recycling and compost systems.
Tickets for Woogie Weekend are on sale NOW – Secure your 2016 pass here!