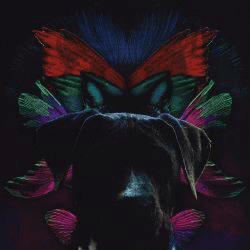 Linnea Dale & Of Norway – Pets Excerpts
Oslo-based duo Of Norway — comprised of Vegard Wolf Dyvik and Christian Steenstrup — have made a name for themselves through countless DJ and live gigs and a healthy discography on the likes of Connaisseur Recordings and Darkroom Dubs. And Linnea Dale is a rising Norwegian singer, known as a popular contestant on Idol Norway before contributing to the international success of Donkeyboy's debut album and releasing solo albums on Warner Music Norway and Aftertouch Records.
Linnea Dale and Of Norway have a long history of collaboration. Linnea sang on both Of Norway albums and on various other tracks. Of Norway, in return, have remixed tracks from Linnea Dale's albums. The Pets album, released with Beatservice Records, is a compilation of sorts — a pet-project, if you will — collecting their joint efforts on one album. It spotlights the magical combination of Linnea Dale's dark and sensual voice and Of Norway's electro backbeat. The two tracks in this promo are exclusive to the compilation: "War With Yourself" features cool breakbeats and dramatic, bassy synths under Linnea's expressive voice. And "Heart & Soul" is indeed a cover of the classic Joy Division song, respectfully translated into a dreamy electronic interpretation and perfect for those special end-of-set moments. Intimate and otherworldly, these cuts are ready to mesmerize fortunate listeners.
Label and Artist Links:
beatservice.no
www.beatservice.no/linnea_dale_of_norway.asp