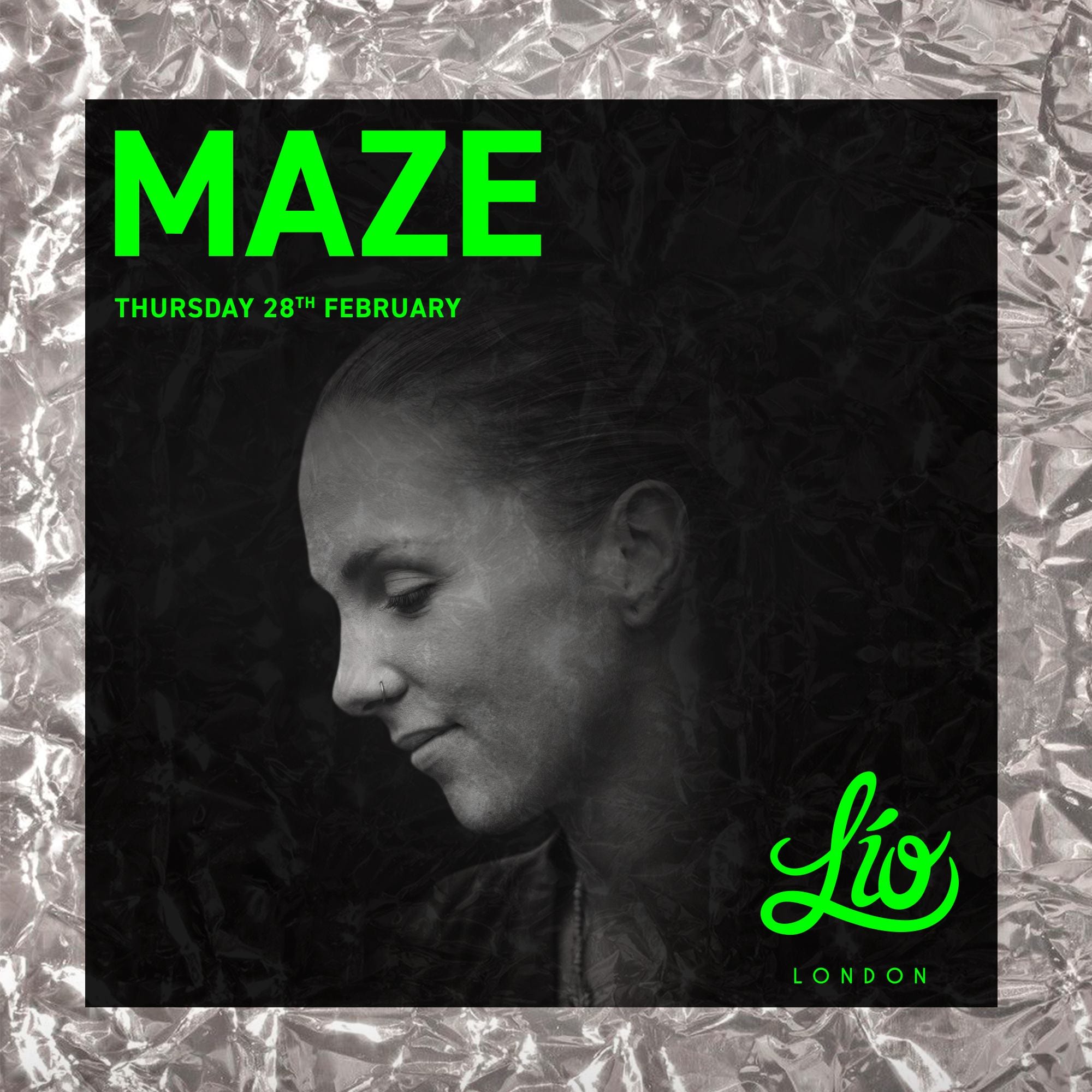 Lio London Announces Collaboration with Ibizan-based DJ Maze
Lio London, 2019's most anticipated luxury pop up, is delighted to announce its collaboration with Ibizan-based DJ, Maze. With a full line up of world-renowned DJs, Lio London is set to take temporary residency at The London Cabaret Club from February 21st for just six weeks, and promises an immersive dining experience of cabaret, burlesque, acrobats, singers and dancers, before transforming into an elegant club.

Based in Ibiza, the home of electronic music, Maze is a resident of Pacha, Destino Pacha Resort and Lío Ibiza. She has become synonymous with her distinctive sound, based on house, deep techno and electronica, with her roots tied in London's underground house scene as part of duo, Maze and Masters. Frequenting many of the island's powerhouse clubs, Maze is sure to bring Ibizan heat and Balearic beats to Lio London, when she hosts on Thursday 28th February.

This February, the spirit of the White Isle comes to the Capital with the launch of Lío London – sister to Ibiza's most exclusive night spot. Set to take residency at The London Cabaret Club for only six weeks, Lío London promises to pair world-class cabaret with Ibizan DJ's and eclectic entertainment, for an immersive gourmet experience that's not for the faint hearted. The after-dinner club, open until 2am on Wednesday and Thursday evenings and until 3am on Friday and Saturday nights, will play home to world-class DJs. Four special events during the residency will hold an extended licence until 5am.
Tickets can be purchased here.
www.liolondon.co.uk
(+34) 971 310 022
[email protected]