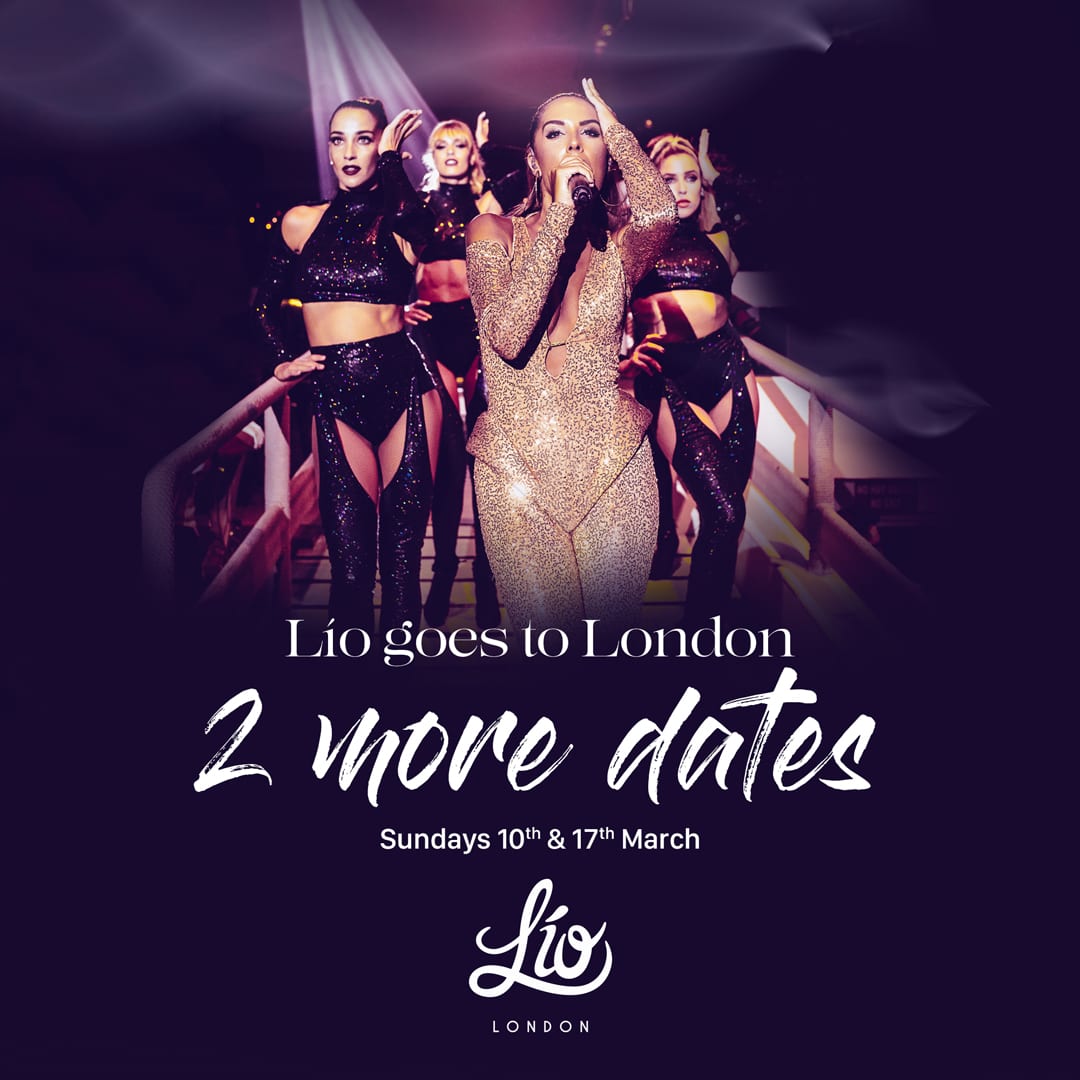 Lio London Extends Its Residency…
Lio London, the Capital's newest party pop up, is delighted to announce two new dates have been added to its six-week residency, due to an incredibly high demand for tickets. Guests can expect an immersive dining experience with a difference; Mediterranean small plates, platters and decadent desserts are accompanied by world-class cabaret, burlesque and acrobats, before the venue transforms into a glamorous club, with world-famous DJ's taking the decks.

Sure to inject some heat into the Capital when it launches on February 21st, Lio London will be open for four nights a week – from Wednesday to Saturday – and now, Sunday March 10th and Sunday March 17th are open for booking, with dinner served at the earlier time of 19.30, and the club night commencing at 22.30. Located beneath the streets of buzzy Bloomsbury Square, Lio London extends far beyond a pop up; expect the unexpected, acts that push (and go beyond) the boundaries, for an immersive dining experience that's not for the faint hearted.

After the show, guests are invited to don their dancing shoes and leave any reservations on the red carpet, as Lio transforms into a stylish club, with speciality cocktails, champagne and an extensive wine list. A line-up of world-class DJ's will host parties throughout Lio's six-week residency – from Miguel Campbell and Birds of Mind, toproducers Housekeeping and Konflict.

The most anticipated event in 2019's calendar, Lío London will bring the spirit of the White Isle to the Capital from 21st February. A menu of Mediterranean-inspired fare will entice diners, from fresh seafood and indulgent caviar, to decadent sharing dishes and desserts. Set to welcome the city's tastemakers, influencers and celebrities, Lío London is the place to be, and to be seen.
Tickets can be purchased here.