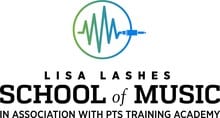 Lisa Lashes School Of Music Announces Free Accelerated Learning Courses To Those 17years And Older
Lisa Lashes announced today that her new endeavour, Lisa Lashes School of Music in Northampton, UK, is now in association with PTS Training Academy and has been granted full funding by the British government European Social Fund, is now enrolling students who want to learn about the music business firsthand.
The school offers a 12-week course, two days each week, from 10am to 4pm and provides an immersive curriculum that readies students for a career in the music industry.
Deborah Hewitt – managing Director explained that the concept has been developed with the student in mind, a person who has a strong desire to work in the music industry, but no real experience or path for doing so. Lisa Lashes School of Music provides comprehensive training with an accredited program that will give students a real edge when entering the workplace.
In addition to having college eligible courses, the school also creates a real-world environment for students to learn in. Aspiring DJ's will learn on industry standard equipment (Pioneer, Roland UK, Native Instruments, Ableton) in an actual working club setting which allows a level of understanding that a classroom simply cannot match.
What sets this school apart is its teachers and well-defined program of classes ranging from learning to DJ, music production, event management, tour management, social media, media training music journalism, health and safety -including mental health and drug education, contracts, ticketing, security and real-world lessons coming from those who've mastered their respective professions.
The school's teachers and tutors are some of the industry's international professionals who will provide insight and knowledge based on their many years in the music industry. This will flow in tandem with carefully curated lesson plans that have been developed by licensed teachers to meet college credit and entrance guidelines.
Courses are set to run across a 12-week schedule with their 'final' being a fully produced event by the students themselves. They are charged with the entirety of event production tasks and must be proficient in the execution of all facets of the event. This includes booking the talent, handling the contracts and artist riders, liaising with talent and management, décor, ticketing, equipment, security, social media and running the venue the night of the event.
Students on the DJ course will have the chance to qualify for a DJ slot playing at the event as their final, playing alongside professional DJs which is a chance of a lifetime. Tunes produced by the students will be played at the event and graded for production technique and quality whilst giving the chance to be signed to a label. Those students who show above average DJ abilities will have the opportunity to be taken onto a DJ agency and have the opportunity to play at Parklife and WeAre festival plus their own night at The Gallery Ministry of Sound in 2019. The opportunities are endless and growing by the day the more the industry realises what a great program this is for our music business.
Masterclasses will be taught by music industry experts such as; Lisa Lashes, Kissy Sell Out, Rob Tissera, Richie Atkins, Finn Murphy, Brandon Reeve, Ben Keen, Frank Farrell, Paul Jamez, Anne Savage, Jon Furst and many more all with years of experience in the industry at an international level.
Pulling the curriculum full-circle are classes that teach health and safety, first-aid, mental health and 'The Loop' which educates students about drugs in the industry.
The school is something quite special as it provides anyone that has a passion for music with a guided path to follow their dreams. And, it's all free to the student!
Enrollment for The Lisa Lashes School of Music is open now.
Do you have experience in music that you can share and teach others? Industry professionals are encouraged to reach out to be considered for paid teaching jobs that will be filled in the coming months.
For more information on The Lisa Lashes School of Music, please visit https://www.lisalashesschoolofmusic.com/