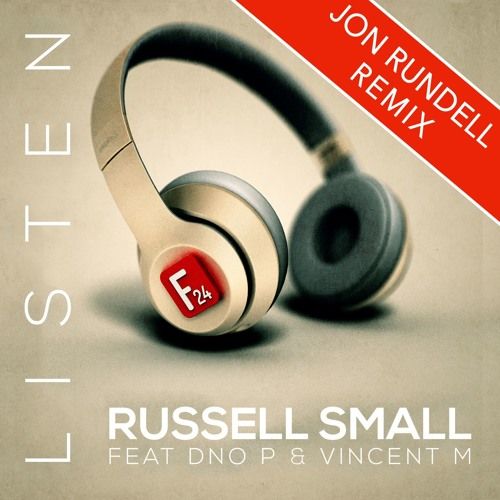 Russell Small Ft DNO & Vincent M - Listen – Jon Rundell Remix
March 18th sees acclaimed DJ/producer and Intec label co-head Jon Rundell release his remix of 'Listen', the brand new solo single by The Freemason's Russell Small, via Loaded Records.
Following on from his highly anticipated Intec 100 track, 'Utopia', Rundell returns with his first remix of 2016, selecting the house banger, 'Listen' as his newest offering. In the past Rundell has reworked tracks by artists such as Paul Van Dyk, Carl Cox, Moby, Devilfish and Giles Peterson during his lengthy career, with releases on prestigious labels such as Etch, Intec, Desolat, Pornographic, Suara and MB Elektronics,
Rundell's submission ventures down the techno route, featuring crunchy/distorted drums, chopped up vocals and a recurring chord stab throughout the seven-minute masterpiece. A stellar track that's sure to feature during his and Carl Cox's upcoming shows, including their forthcoming performance at the Tobacco Dock on April 2nd.
'Listen' (Jon Rundell Remix) is available via Loaded Records on March 18th.
FIND JON RUNDELL ONLINE:
https://www.facebook.com/jonrundelldj
https://soundcloud.com/jon-rundell
https://twitter.com/Jon_Rundell
http://www.residentadvisor.net/dj/jonrundell
FIND LOADED RECORDS ONLINE:
https://www.facebook.com/loadedrecords/
https://soundcloud.com/loadedrecords
https://pro.beatport.com/label/loaded/7621
https://www.youtube.com/user/LoadedRecords