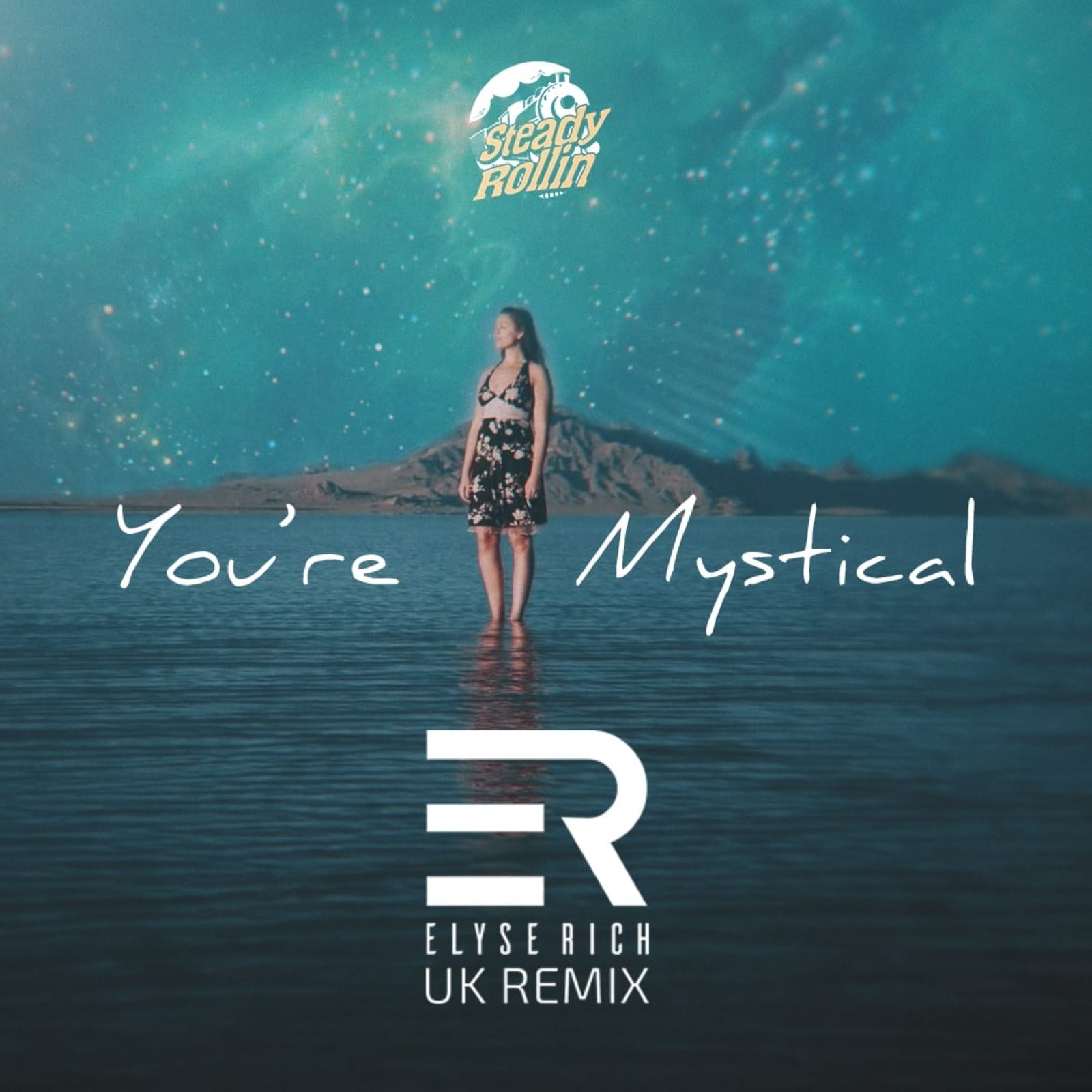 Listen To Elyse Rich – You're Mystical UK Remix
Elyse Rich has released a brand-new track in the form of an incredible remix. Taking on Steady Rollin's 2018 hit 'You're Mystical', she has transformed this emotional, heartfelt, Rock and Blues tune into a melodic and electronic dance tune that has the potential to dominate radio airwaves everywhere. Staying true to its acoustic guitar melody, Elyse adds twinkly sounds in the background to gradually introduce her style before really fusing together opposing genres with total perfection.
All of a sudden, a pumping bassline and complimentary high-end synths turn this track into an electronic anthem and taking things up a notch. As the track progresses, the music becomes deeper and grittier as the atmosphere in the track builds. Elyse has created a perfect blend of the traditional guitar elements and electronic sounds whilst still keeping the emotion as she revamps Fernando Poma's voice into an unusual robotic vocal. 'You're Mystical' takes you on a journey through the highs and lows of the track making it a release worth listening to.
Having started her career as a Punk drummer, Elyse Rich has continued her rebellious streak in her unique style of EDM productions and live DJ sets. With a deep appreciation for music, her previous remix for Steady Rollin titled 'When The Judgement Comes' was filled with creativity and was free from the constraints of genre boundaries and limitations just as with 'You're Mystical'. Not only is she an extraordinary artist but is an inspiration advocate for the LGBTQ+ community in Costa Rica where she led the first inclusive public gay event in Monteverde.
'You're Mystical' is out now on Elyse Rich's very own imprint Wide Awake Recordings.
Soundcloud Link
https://soundcloud.com/elyserich
Spotify Link
https://open.spotify.com/album/6amJStBcCkPJDo8gSn7xKk?si=TvcxGb_OTRmlHLUZRDjyNA
Youtube Link:
Social Media Links
https://open.spotify.com/user/elyserich
https://instagram.com/elysesrich
https://www.facebook.com/elyserichofficial
https://soundcloud.com/elyserich
https://www.mixcloud.com/elysesrich