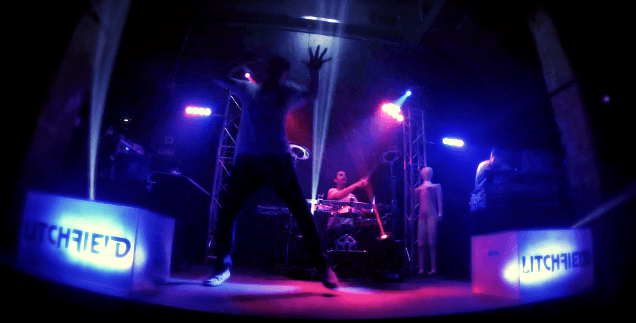 LITCHFIELD confirmed for ULTRA Music Festival
Meet Litchfield. A band that is fun, irreverent and bone-crushingly powerful live.
They pack Green Day-esque pop sensibilities into everything that rocks about dance music. Their transition from being The Warped Tour's naughty darlings, to one of the most hotly-tipped acts in dance music was a natural and organic progression.
"We just love the DJ culture and the amazing sense of family we feel at electronic music festivals, so much so that we found our sound moving toward that passion. It changed us. I guess once you experience it, you're hooked, and we certainly are in love with this music and everything it gives people. We're fans first for sure and we'll be out in the crowd championing the next act every time we play. It's in our blood now. -Mario Litchfield
The band has already secured so much favor that it stands to reason that they will dominate the live music landscape in 2015 and beyond.
Dancing Astronaut, one of the United States most influential blogs, has come on board so to speak, co branding the Litchfield tour bus which will deliver the band across the US over the next nine months. It will serve as a Mobile Media Unit at Ultra Music Festival in Miami where journalists will live blog, interview artists and provide behind the scenes access for those who cannot attend.
"We are always looking for emerging and engaging artists and ways to provide unique and relevant content and experiences for our readers. Litchfield provide all that, and we're very excited to work with them. They have a very bright future ahead." -Senthil Chidambaram, founder Dancing Astronaut
The band is bringing the crushing and raucous energy of a live stadium rock show into the electronic festival world. Yes, they play live and you're going to hear and feel the sub bass through the kick drum like never before! Guitars? Check. Drums? Check. Bass, keys and synths? Yes, yes and yes! And just you wait until the front-man takes control! Live is where it's at in 2015, and Litchfield are leading the charge. They've been perfecting their show and sound for the past 14 months and are ready to show the world what Litchfield are all about.
Music.com, another key player in the music media world, have signed on to air a trilogy of music videos, shot POV style, for the songs: Sex, Drugs & Rock n' Roll, Las Vegas and Summer Nights. The site, which bolsters a whopping 3 million unique visitors per day, is a perfect fit for the stylized videos and will allow Litchfield's music to reach a much wider visual audience.
"We've been hearing the buzz on this band for some time now, so we were thrilled to be able to secure the video trilogy from Litchfield for Music.com. -Billy Dutton, CEO- Music.com
Litchfield perform March 28th where they have the honor of opening Ultra Music Festival's Live Stage alongside fellow performers; Gorgon City, Bassnectar, and Die Antwoord, among others.