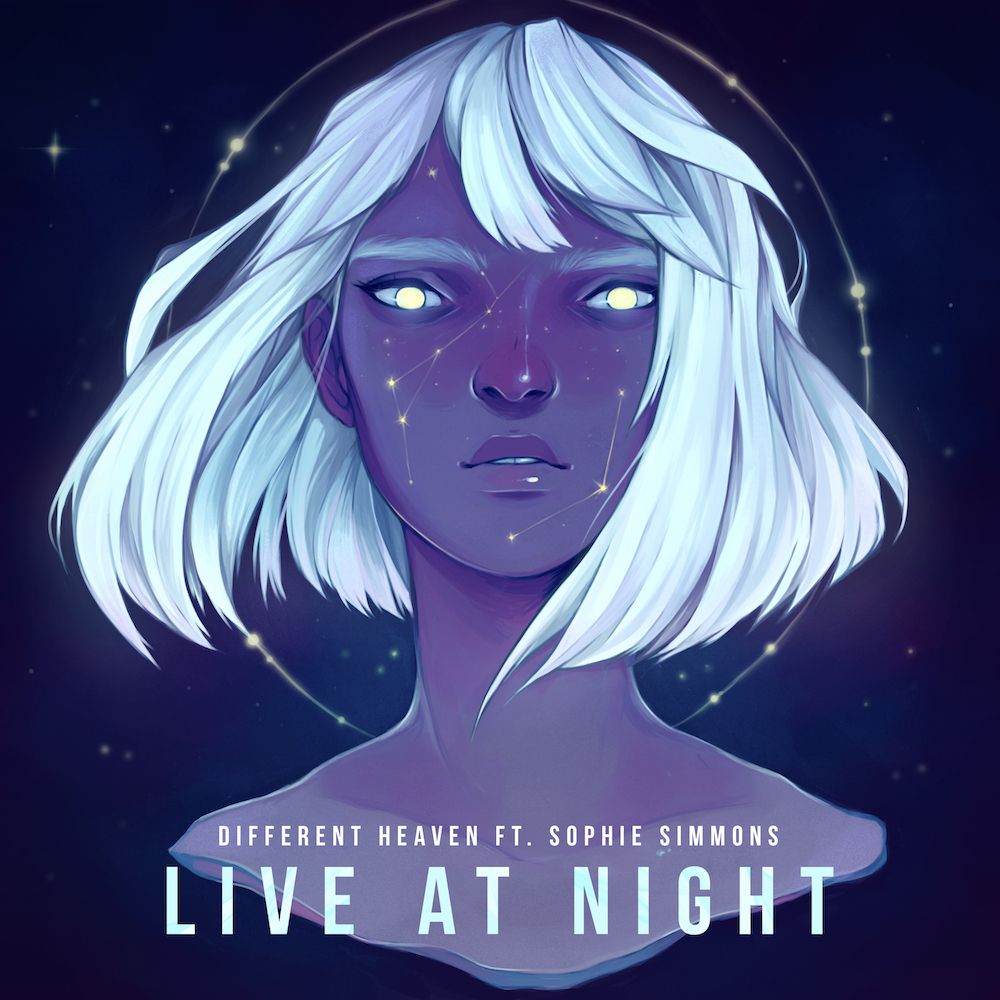 Different Heaven ft. Sophie Simmons - Live at Night
Spanish DJ/producer Different Heaven unveils his new single 'Live At Night' featuring American vocalistSophie Simmons on Ultra Records.

'Live At Night' is a soft deep house track that combines electro-synth layers with a rich and hypnotic bassline. The Seville-based producer utilises a warm melody across the release, underpinned by the dreamy, wistful vocals of Sophie Simmons, daughter of famous rock star Gene.
Famed for her 2015 hit 'Kiss Me', which topped the Spotify charts in nine countries, Sophie Simmonshas carved out a thriving music career outside of her Rock & Roll roots. She co-wrote, and is featured onYellow Claw's song 'Home', the lead track off their album Los Amsterdam. She has also worked with the likes of Rick Ross, Dave Aude and singer/songwriter Bonnie McKee.
Different Heaven propelled into the spotlight with the release of hit singles 'Pentakill' and 'My Heart'. The latter track has become one of the DJ's notable songs to date, having amassed over 25 million plays on Spotify alone. Not stopping there, the infectious single grabbed the attention of well-known YouTuber PewDiePie, who included 'My Heart' in one of his videos.

'Live At Night' demonstrates the talents of Different Heaven, combined with Sophie Simmons' rich vocal abilities. The single is a testament to the Spaniard's dynamic production abilities and is set to feed into the excitement already surrounding his flourishing career.