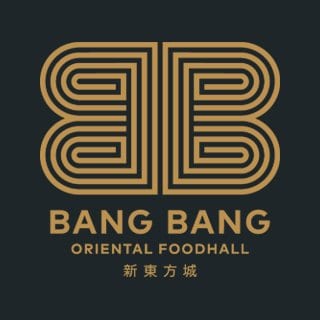 Live Music at Bang Bang Oriental this Summer
All singing, all dancing two-piece Holly and The Heels are bringing their feel-good factor to Bang Bang Oriental on Friday 10 August for a night of music medleys.
The dynamic duo will be playing versions of popular songs from 7pm until 8:45pm; diners can expect to hear everything from pop, to soul, to rock. Known for their spontaneous performances Holly and the Heels will be taking requests of your favourite tunes as they make their way around the food hall for an evening of non-stop entertainment.
Bang Bang Oriental is an eco-friendly venue bringing pan-Asian cuisine and cultural entertainment to London. Bang Bang Oriental encompasses a food court, restaurant, and community space – all under one roof.
North London's hottest new destination celebrates Asia's vibrant culture with 24 individual kiosks offering an eclectic mix of Chinese, Korean, Japanese, Indian, Vietnamese, Taiwanese, Malaysian Thai, Hong Kong, and Filipino cuisine, as well as a bar for refreshments and alcoholic beverages. This sophisticated and affordable food court brings the energy and authentic vibe of an Asian Street Food Market to London.
The venue is open Monday to Thursday from Noon until 10pm, Friday and Saturday from 11.30am until 10.30pm and Sunday from 11.30am until 9.30pm. Three hours of free parking is available.
Bang Bang Oriental Foodhall, 399 Edgware Road, NW9 0FH
www.bangbangoriental.com
Instagram: @bangbangoriental
Twitter: @bangbangofh
Facebook: BangBangOriental