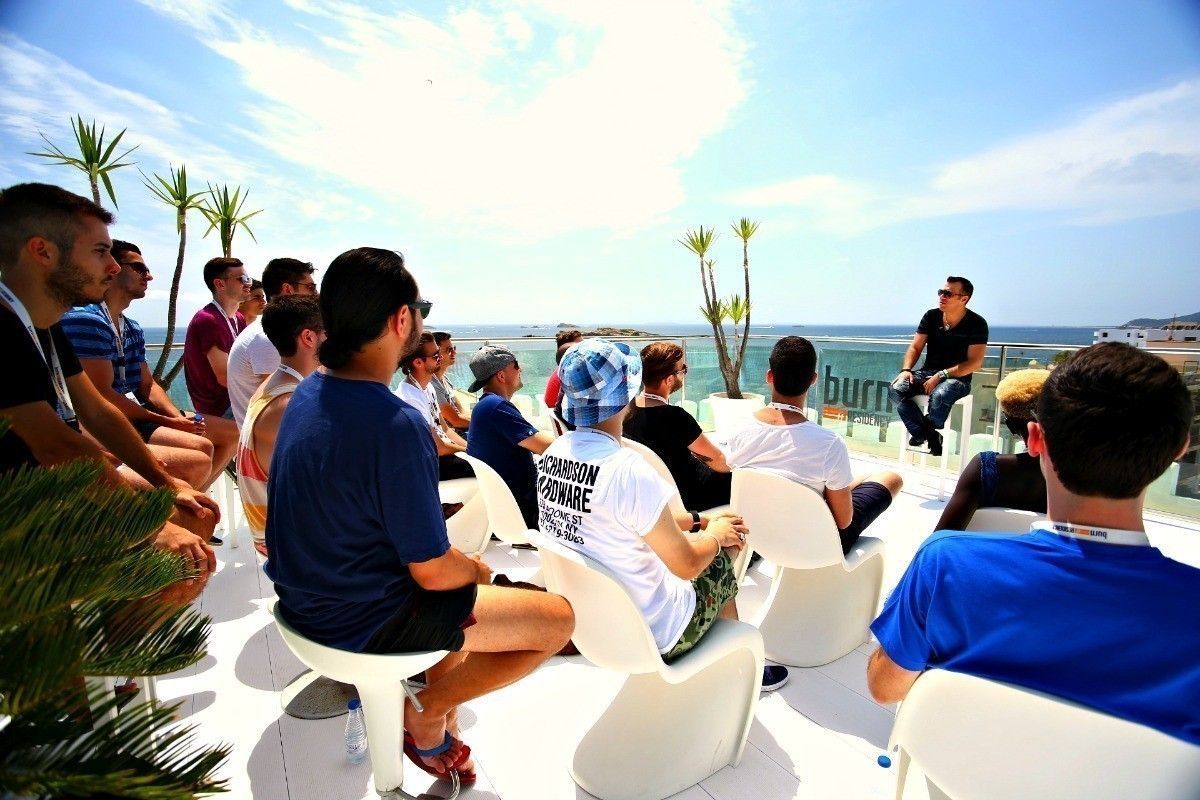 LIVE THE BURN RESIDENCY EXPERIENCE ONLINE
Now in its fourth and most exciting year to date, burn Residency continues to offer aspiring DJ talent the chance of a lifetime; to realize their dreams and win a season long residency spinning the decks at one of Ibiza's hottest clubs.
With over 6000 applicants from across the globe, after a rigorous selection process of mixes and mix-off events across the world, 18 were eventually chosen to take part in the burn Residency bootcamp in Ibiza and they are inviting you to be a part of it.
Become part of the burn Residency experience and watch as the contestant's tackle life on the island through an enduring two-week long bootcamp designed to test their mettle and lead them further on their path to becoming a successful DJ and Producer. With a host of challenges throughout the fortnight, from a 'borrowed music' USB challenge that carried with it the chance to perform live on Ibiza Sonica Radio to a remix challenge set by headline mentors Pete Tong and John Digweed, which will see the 3 most impressive entries released on the legendary Bedrock label all taking place during the first week. Stepping things up a gear for Week 2, the budding DJs faced a grueling surprise overnight challenge which saw head mentor Philip Straub waking them in the middle of the night to make them play at the burn Residency playground at Privilege as well as an old school vinyl challenge to get them to prove their skills the old fashioned way.
With masterclasses and lectures led by headline mentors Carl Cox, Pete Tong and John Digweed and special guests including Jay Lumen, Maceo Plex and Uner as well as opportunities to play in front of – and gain essential tips from – Carl and Pete, every aspect of the bootcamp was designed to help develop and nurture the young talent and impart them with the knowledge and skills they need to succeed. You can catch up with all the action from the bootcamp including lectures and masterclasses from the likes of Carl, Pete, Marco Bailey and last year's contestant Miss Soulfly as well as top industry experts Native Instruments, AKAI and Numark here.
Tune in to the burn Residency series to follow your favourite DJ and find out which 5 will see their dreams come true as they are awarded residencies at Café Mambo, Sankeys Ibiza and Privilege and ultimately who will become burn Residency's next DJ superstar.