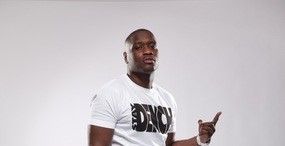 Lethal Bizzle's #RariWorkOut sees pre-radio viral buzz with PingTune
This July, UK grime artist Lethal Bizzle treated his fans to the world's first play of his new track '#RariWorkOut' via PingTune. Users were given one play of the snippet of the track and then had to share the track with friends or via social channels to activate further plays.
The long-awaited single is born out of one of the artist's posts on SnapChat, where he fist pumps in his Ferrari to music, spawning an internet meme of fans imitating the '#RariWorkOut' and posting selfies in #RariWorkOut vests from Bizzle's DENCH clothing brand.
In a world exclusive, previews of the new single were available to play first on PingTune music messenger. The first clip was watched over 21,000 times and shared more than 8,000 times in the first 10 minutes on PingTune and
Lethal Bizzle's manager Nadia Khan commented; 'The exclusive release on PingTune was a cool way to give Bizzle's fan's a sneak preview of the single before anyone else and it built up a massive buzz around the first radio play on BBC 1Xtra. Bizzle has a big fan base on social media so it is important to us that we keep the fans involved, and PingTune is a great platform to give fans access to exclusive content and premieres.'
PingTune CEO, Henry Firth said 'this has been a clear demonstration of the hype that can be built around a track prior to radio using PingTune, and we are also the only app that looks specifically at how much sharing is going on. We measure this as a HYHI (Have You Heard It) score, based on the probability and frequency of a track being shared' Firth added 'this feature has the potential to change the way tracks are brought to market, and we are now in conversations with multiple artists about how they can use PingTune exclusives to generate and measure viral buzz for upcoming releases.
PingTune is available to download free for iOS and Android. Add @lethalbizzle on PingTune to receive the leak of his new track Rari Workout.