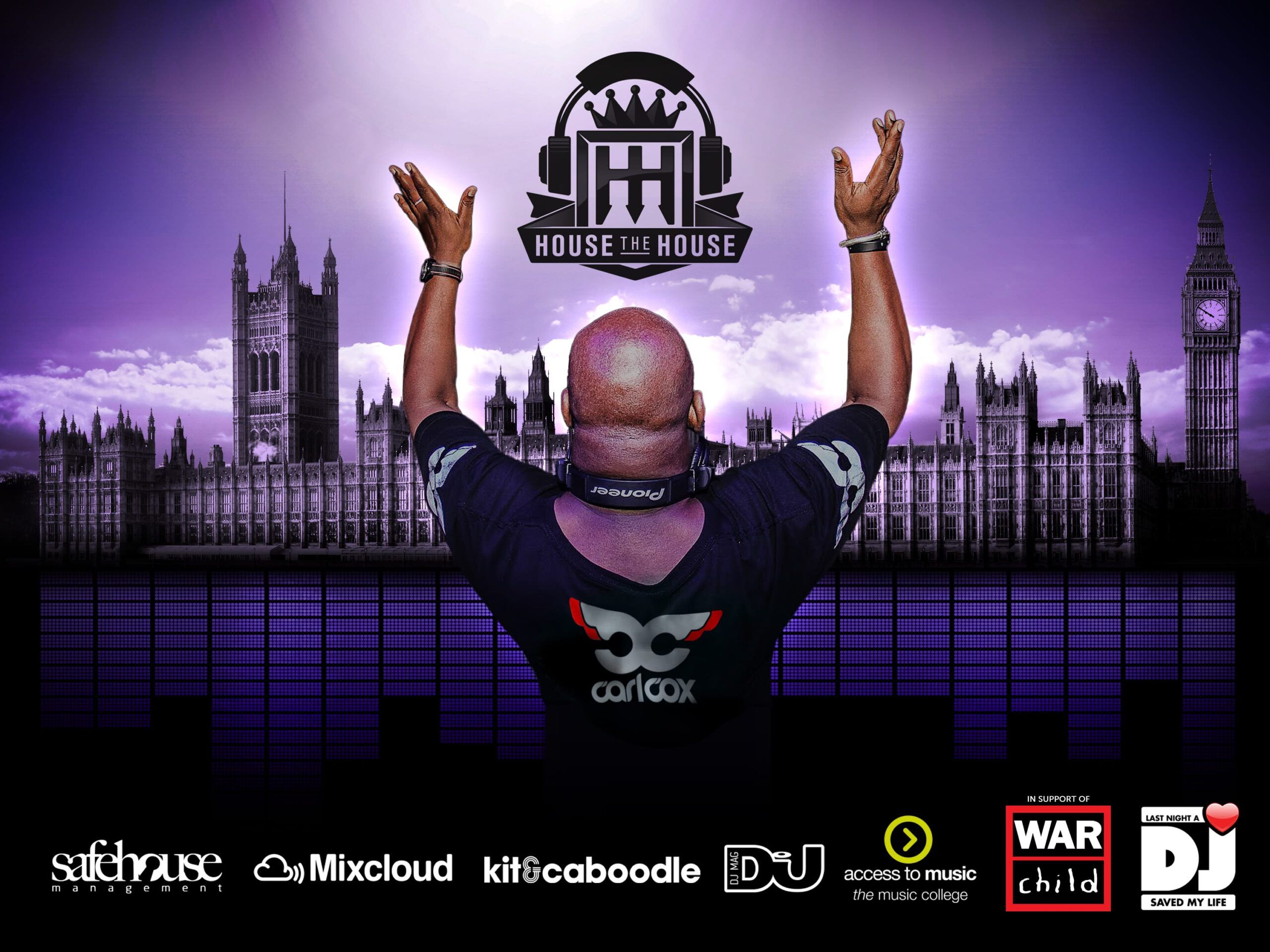 LNADJ Foundation & Carl Cox present House The House 2016 DJ Competition
Following the ground breaking launch of House The House in 2013, when Fatboy Slim and competition winner Bryce Fury made history and became the first DJs to play in the House of Commons, #HouseTheHouse2016, www.housethehouse.org. We're doing it again!
INTERNATIONAL SUPERSTAR DJ CARL COX AT THE HOUSE OF COMMONS
WITH THE LAST NIGHT A DJ SAVED MY LIFE FOUNDATION
11th May 2016
The competition is open to DJs between the ages of 14 and 24. If you want to enter and support children in conflict zones around the world, simply raise £50 (£25 if under 18), by registering as a House The House campaign fundraiser, via our dedicated Virgin Giving page.
All entrants can upload their mix via LNADJ competition host Mixcloud
National heats will be held in cities across the UK, supported by our education partner Access to Music
LNADJ and our education partner, Access to Music, develop creativity and vocational ambition via relevant engagement and guidance within the music industry. The organisation has provided training to thousands of musicians across the UK.
#AccessToMusic
#LNADJ
#HouseTheHouse2016
National Final in London TBC. April 2016
#HouseTheHouse2016
Full information on how to enter can be found on our websites: www.lnadj.com www.housethehouse.org