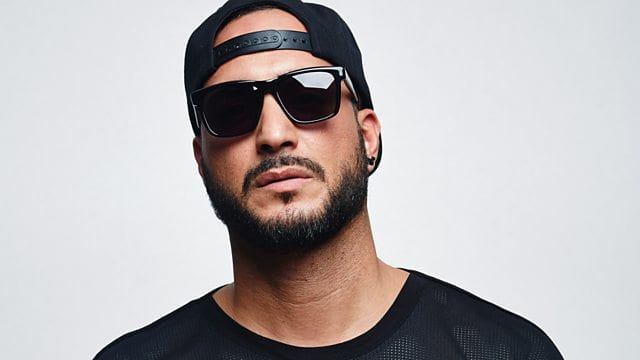 Loco Dice & Bridges support Soweto youth centre with fundraising campaign
Loco Dice & Bridges for Music get behind Soweto youth center with a new fundraising campaign.
International DJ, producer and Desolat label boss Loco Dice has decided to throw his weight behind a campaign to help support the Kliptown Youth Center in South Africa's former black township of Soweto.
The youth center was set up in 1987 by the then sixteen year old Bob Nameng and has over the last 3 decades provided a place of hope, love and inspiration for innumerable youngsters, against an often difficult backdrop. As is so often the case, this charitable organization very much needs external help to fund its existence and allow it to continue the incredible work it does.
After joining up with the inspiring Bridges for Music non profit organisation and taking part in a tour and series of workshops in South Africa last year, the Kliptown Youth Center has become a cause very close to Loco Dice's heart. As he says "The Kliptown Youth Center is a heart-felt issue, which really moved and inspired me. I feel my African roots, and I remember how important a local youth center in my hometown Düsseldorf was for me. There is music in the Kliptown Youth Center and there are kids who otherwise might not have a chance to create and express themselves."
The spark for Loco Dice to get involved in this endevour came after an offer to remix South African artist Black Coffee for Get Physical Music earlier this year. It seemed like a perfect project to take his involvement with Kliptown Youth Center to the next level. He made the decision to set aside his remix fee for the development of a new youth center website and, in association with Bridges for Music, is instigating a fundraising page so that others could join him in helping support this worthy cause.
Loco Dice has chosen in the past not to speak openly about the causes he supports but in this case he feels that the word needs to be spread so that on mass we can help secure a bright future for the Kliptown Youth Center and the children & young adults it means so much to.
The fund raising page can be found at – https://www.justgiving.com/fundraising/locodice
You can learn more about the Kliptown Youth center here – http://sowetokliptownyouth.webs.com
You can fin out more about Bridges for Music here – http://www.bridgesformusic.org/webapp/