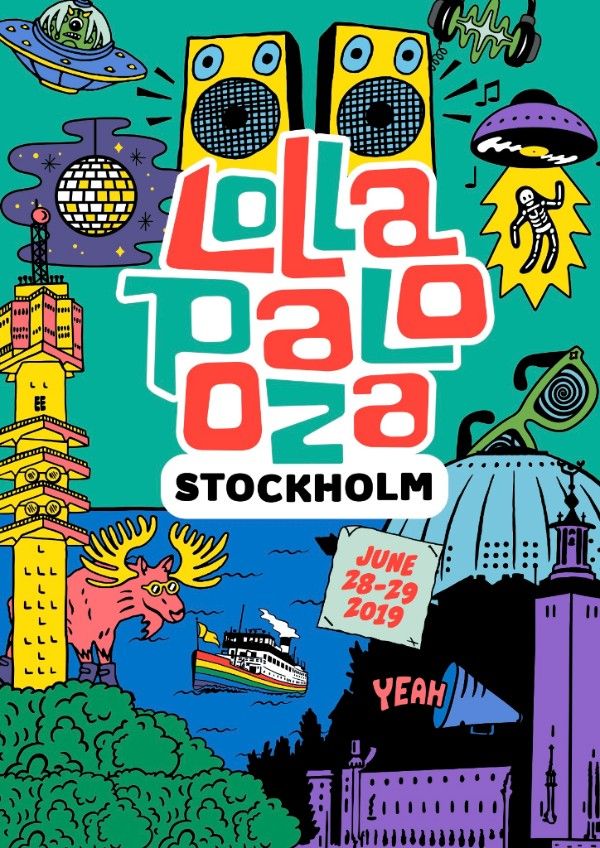 Lollapalooza Is Coming To Stockholm!
One of the world's largest music festivals makes its Swedish debut in 2019
During the weekend of June 28th–29th, the international music festival Lollapalooza is set to make it's Swedish debut. Following Berlin and Paris, Stockholm is the third European city
to host the iconic festival, operated on three different continents, and attracting over one million fans all over the world annually. Lollapalooza Stockholm will take place at the beautiful park Gärdet in the very heart of Stockholm.
Stockholm will be a part of the exclusive group of cosmopolitan cities to host the global music festival Lollapalooza. Over two days in June 2019 the festival will take over Gärdet with four stages featuring performances from some of the world's biggest superstars and the most exciting new names across a wide array of genres; from rock to hip hop to electronic dance music and more.
The Lollapalooza lineups across the globe have included names such as The Weeknd, Lana Del Rey, Pearl Jam, Lorde, Bruno Mars, Daft Punk, Eminem and Lady Gaga. In addition to a jam-packed music program the festival site will also feature an innovative selection of food and beverages, art and
a lot more.
Lollapalooza was founded as a touring festival in 1991, made its home in Chicago in 2005 and has grown and developed into an international institution with expansions in São Paulo, Buenos Aires and Santiago in South America, and Berlin and Paris in Europe. Stockholm is the latest addition to the expanding Lollapalooza global family.
Full artist lineup and tickets to Lollapalooza Stockholm 2019 will be released later this year. Stay updated on news regarding the festival by subscribing to the newsletter on the website:
www.lollastockholm.com