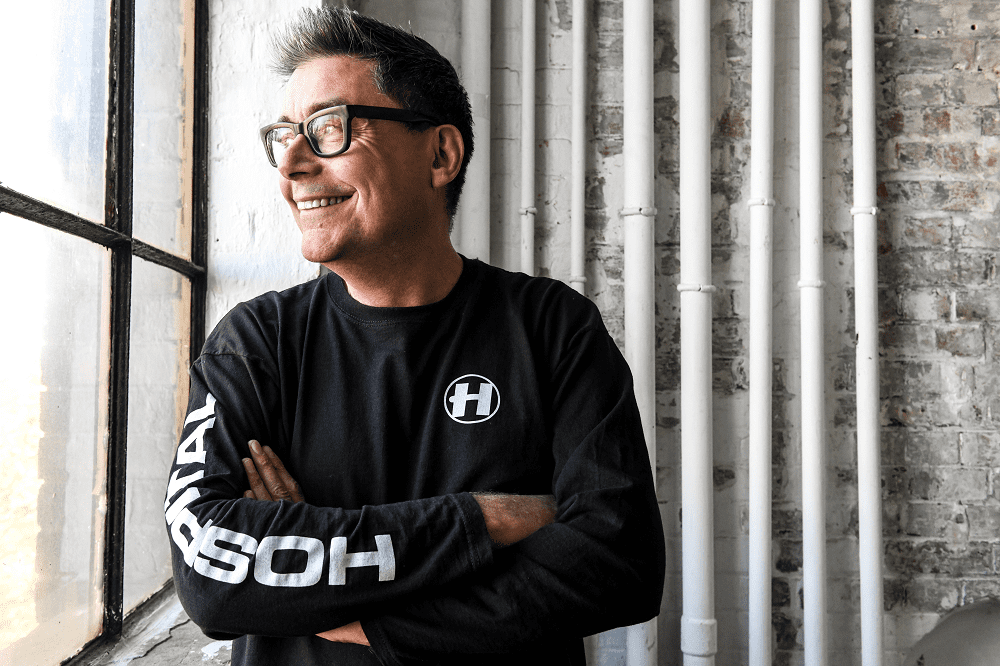 London Elektricity release seventh studio album 'Building Better Worlds'
English electronic producer, co-founder and CEO of Hospital Records, London Elektricity (Tony Colman), continues to push the boundaries of drum & bass with the release of his seventh studio album 'Building Better Worlds' – a sprawling 14 track project created as a direct reaction to the world we live in.
"Combined with a healthy dose of sci-fi utopianism", the LP is teeming with chaotic breakbeat patterns and heady sub-bass – a captivating example of Colman's ability to connect underground club culture to a global audience.
Opening with the orchestral melodies of 'Final View From The Rooftops', the LP careens into the frenzied rhythms of 'Kubrik's View' before transporting the listener to a sprawling city in the sky on 'Funkpolis' – "part Alfred Hitchcock, part Metropolis". A kaleidoscope of jagged horns and seething synth lines, 'Building Better Worlds' enlists the help of a number of talented musicians, including MC and rapper Inja, Elsa Esmeralda, Emer Dineen and Cydnei B.
Beginning work on the album in October 2017, Colman reconnected with friend and photographer Ben Beech, who was working on a photographic series documenting derelict locations in Japan, Taiwan and China. "There is a culture in East Asia of leaving empty, unclaimed and derelict buildings intact, subject only to natural decay" Colman explains. "Ben has specialised in documenting this, and the resulting images resonated in my mind straight away. The duality of beauty and melancholia within appeals to me immensely. What has been, what could have been, and what will be. A sense of nature taking over".
Responsible for some of Hospital's biggest records, such as 'Billion Dollar Gravy', 'Different Drum' and 'Just One Second', London Elektricity has amassed a dedicated fan base as both a producer and DJ. His debut album 'Pull The Plug' was released on Hospital Records in 1999 to critical acclaim, with the artist now celebrating 21 years on the drum & bass scene.
'Building Better Worlds' is yet another indication of London Elektricity's irrefutable talent.