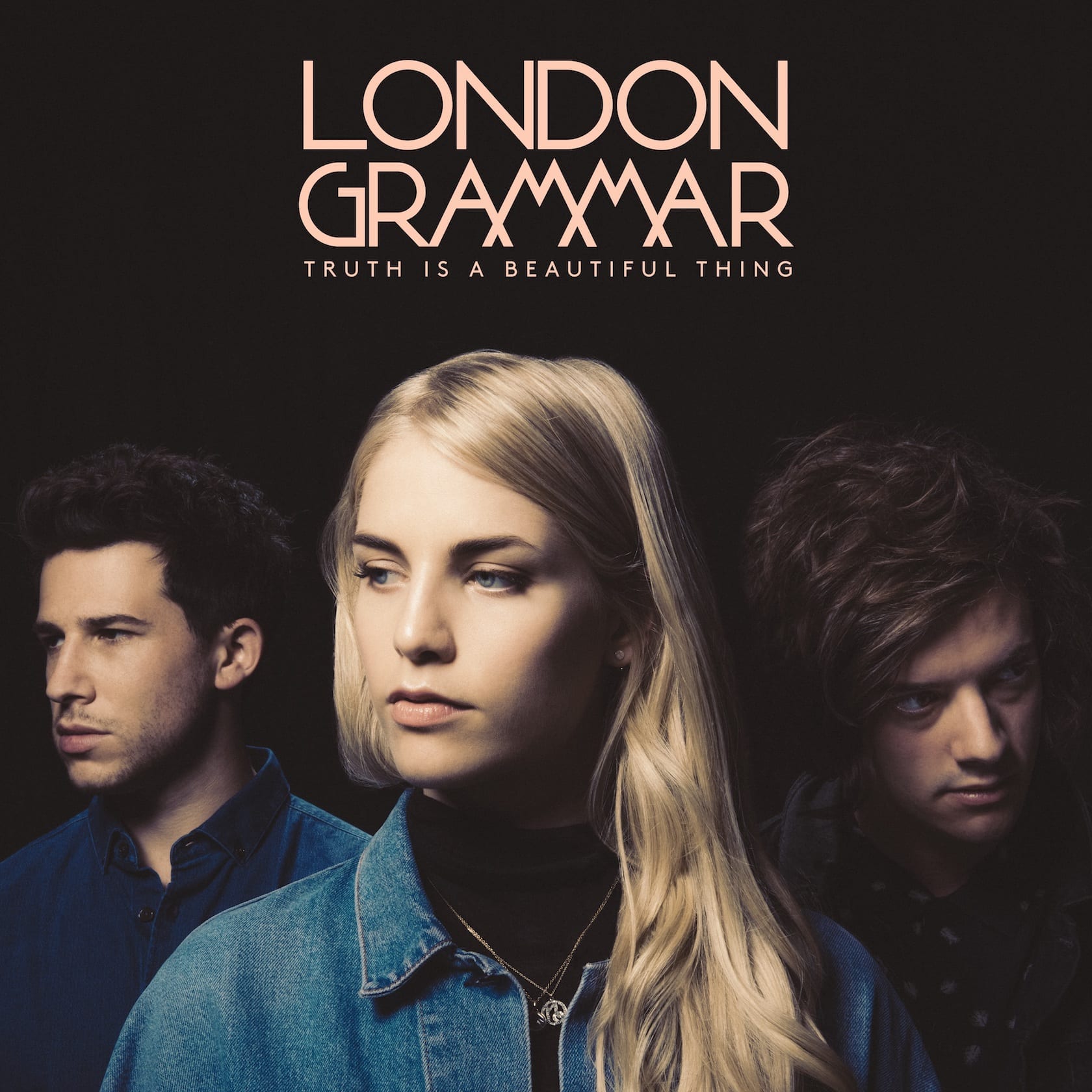 London Grammar Reveal New Videos & Announce Headlining Shows In North America
London Grammar has announced TWO headlining shows to take place in Brooklyn, NY and Toronto this summer. Fans can get special advance access to tickets by pre-ordering "Truth Is A Beautiful Thing" via www.londongrammarshop.com before tickets go on sale to the general public on Friday June 9th. Pre-sale offer ends June 8th @ 10pm ET.

The acclaimed British trio also unveiled THREE new videos in the lead up to their highly anticipated sophomore album "Truth Is A beautiful Thing" which drops this Friday via Columbia Records. A special live video of "Hell To The Liars," which premiered Beats1 this week can be viewed HERE.

The two videos for Oh Woman Oh Man were directed by iconic British director Tony Kaye, best known for his film American History X and his Grammy Award winning music videos for artists including Red Hot Chili Peppers and Johnny Cash, and stars award winning actor Tye Sheridan. Watch the video "Oh Woman" HERE and "Oh Man" HERE.

"Hell To The Liars" — produced by London Grammar and Paul Epworth — is the fifth track to be released from the album, following "Oh Woman Oh Man" back in April. The song was recently given new life thanks to a remix EP featuring club reworks from dance music masters Tiga, DC Breaks and MK. Listen to the MK Remix HERE.

In addition to Epworth, the band's forthcoming LP Truth Is A Beautiful Thing features production from Mercury nominated Jon Hopkins (Coldplay, Brian Eno, King Creosote) and Greg Kurstin (Adele, Sia, Beck) as well as Tim Bran and Roy Kerr who also worked on the band's debut, If You Wait. All album pre-orders include "Hell To The Liars," as well as previous releases "Oh Woman Oh Man," "Truth Is A Beautiful Thing," "Rooting For You" and "Big Picture." Standard and deluxe versions of the album will be available digitally. The album will also be available on vinyl. See full track lists below.
Following two sold out shows earlier this year in Los Angeles and New York, London Grammar return to North America this summer, appearing at both the Osheaga Festival in Montreal and at Lollapalooza Festival in Chicago as well as their new two headlining shows announced today..For a list of all forthcoming live dates, please visit www.londongrammar.com

Winning a prestigious Ivor Novello Award for "Strong," two AIM Independent Music awards (Independent Breakthrough of The Year; PPL Award For Most Played New Independent Act) and receiving a Brit Award nomination (British Breakthrough Act), London Grammar's debut album, If You Wait has sold almost two million copies internationally.

TRACK LIST
Standard
1. "Rooting for You"
2. "Big Picture"
3. "Wild Eyed"
4. "Oh Woman Oh Man"
5. "Hell to the Liars"
6. "Everyone Else"
7. "Non Believer"
8. "Bones of Ribbon"
9. "Who Am I"
10. "Leave the War with Me"
11. "Truth Is a Beautiful Thing"

DELUXE
12. "What a Day"
13. "Different Breeds"
14. "Control"
15. "Trials" (Demo)
16. "May the Best" (Church Mix)
17. "Rooting For You" (Demo)
18. "Bitter Sweet Symphony" (Live at Maida Vale Studios)