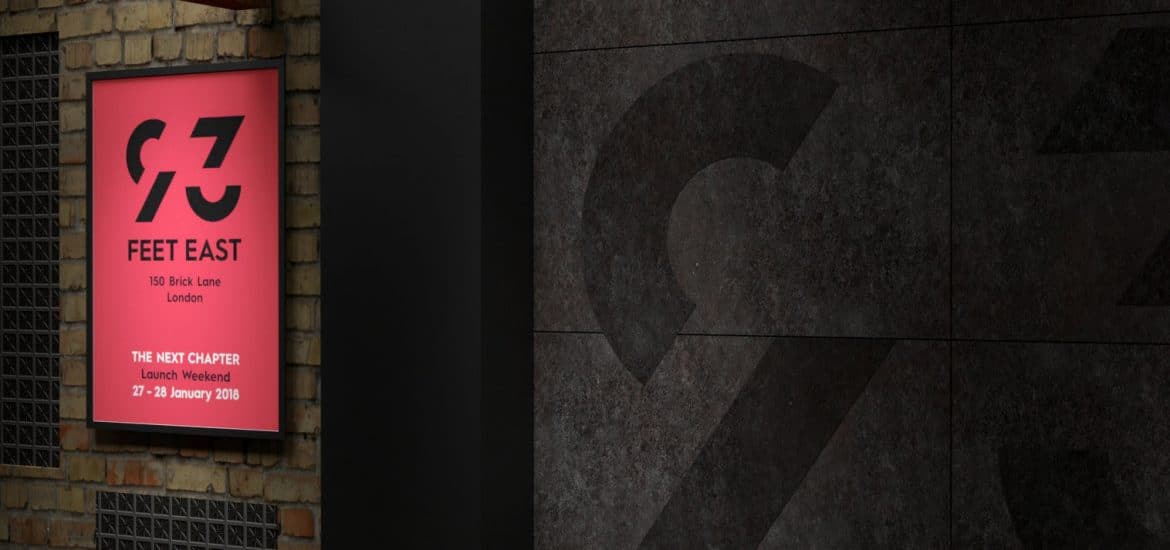 London's 93 Feet East announce February schedule
Following the news that they are set to relaunch in January, 93 Feet East have unveiled a dynamic and eclectic February line-up, with a series of diverse acts such as Huxley, Steve Bug, Binh and Miguel Campbell spread across various events in the month. The next chapter of the iconic East London venue will come to life on Saturday 27th and Sunday 28th January 2018, with its February calendar kicking off the following month with a special launch party for a brand new event named Parade on Saturday 3rd February.
The night, which sees Steve Bug, Doc Martin and Ceri confirmed to play, is a brand new Saturday event launching on the first Saturday of every month, and will showcase established names from the house and techno scene in an intimate setting. The parties will run from mid afternoon until late, with a number of the events having an extended late licence. Another debut event series named Belong – which aims to focus on the deeper end of the house music spectrum – will follow on Sunday 5th February after having its debut event as part of the launch weekend, with a special extended set from elusive Dutch artist Ion Ludwig. The program will also see Belong join forces with Dutch party starters VBX, before rounding 93 Feet East's comeback month with the help of Fumiya Tanaka and OdD.
The schedule will also herald the dawn of 93 Degrees, the brand new flagship night that will be at the forefront of 93 Feet East's relaunch. Running on the third Saturday of every month, the in-house night will welcome the best talent from the UK house music scene and beyond as well as the best local talent, with Huxley and Miguel Campbell confirmed to lead the charge while more acts are still to be announced. Elsewhere, Hector and his Vatos Locos crew will host a takeover on Saturday 10th February backed by Chad Andrew, David GTronic and Javier Carballo, while prominent Leeds promoter Set One Twenty are set to head to the capital for their very first London show on Saturday 24th – having thrown huge parties in the North of England for five years now.
Having first opened its doors at the turn of the millennium, 93 Feet East carved a unique reputation as an atmospheric bar, club and live music venue, having previously hosted independent showcases curated by promoters, multidisciplinary art festivals, film screenings, fashion shows and DJs; cementing the venue's status as a true social hub – as well as club – that is set amongst the backdrop of the capital's most creative areas. Now reimagined for the next generation of clubbers, 93 Feet East's reopening signals a new chapter for the venue that will act as a creative meeting place in the vibrant Brick Lane area – with proceedings officially kicking off on Saturday 27th January.
Venue info:
Website: www.93feeteast.co.uk
Facebook: www.facebook.com/93FeetEast/
Twitter: https://twitter.com/93feeteast
Instagram: https://www.instagram.com/93FEETEAST/
February Schedule:
Saturday 3rd February: Parade Launch Party
Line-Up: Steve Bug, Doc Martin, Ceri + More TBA
Time: 4pm – 4am
https://www.residentadvisor.net/events/1047990
Sunday 4th – Belong
Line-Up: Ion Ludwig (extended set), Dan Lively, Marvin
Time: 2pm – midnight
https://www.residentadvisor.net/events/1047999
Saturday 10th – Vatos Locos showcase
Line-Up: Hector, Chad Andrew, David Gtronic, Javier Carballo
Time: 3pm – 1am
https://www.residentadvisor.net/events/1047966
Sunday 11th – Belong X VBX
Line-Up: Ferro, Makcim, Reiss
Time: 2pm til 10.30pm
https://www.residentadvisor.net/events/1048001
Saturday 17th – 93 Degrees launch party
Line-Up: Huxley, Miguel Campbell, Sergio Sergi, Solarris + More TBA
Time: 4pm – 4am
https://www.residentadvisor.net/events/1047974
Sunday 18th – Belong AM x Stump
Line-Up: Suciu, Cally, Robson + Special Guest
http://bit.ly/2iYm5yN
Saturday 24th – Set One Twenty
Line-Up: Binh, Janeret, Gene On Earth, Set One Twenty Residents, Picnic Residents
Time: 3pm til 1am
https://www.residentadvisor.net/events/1047848
Sunday 25th – Belong
Line-Up: Fumiya Tanaka, OdD + More TBA
Time: 2pm – 10.30pm
https://www.residentadvisor.net/events/1047985
93 Feet East
150 Brick Lane, London E1 6QL
www.93feeteast.co.uk