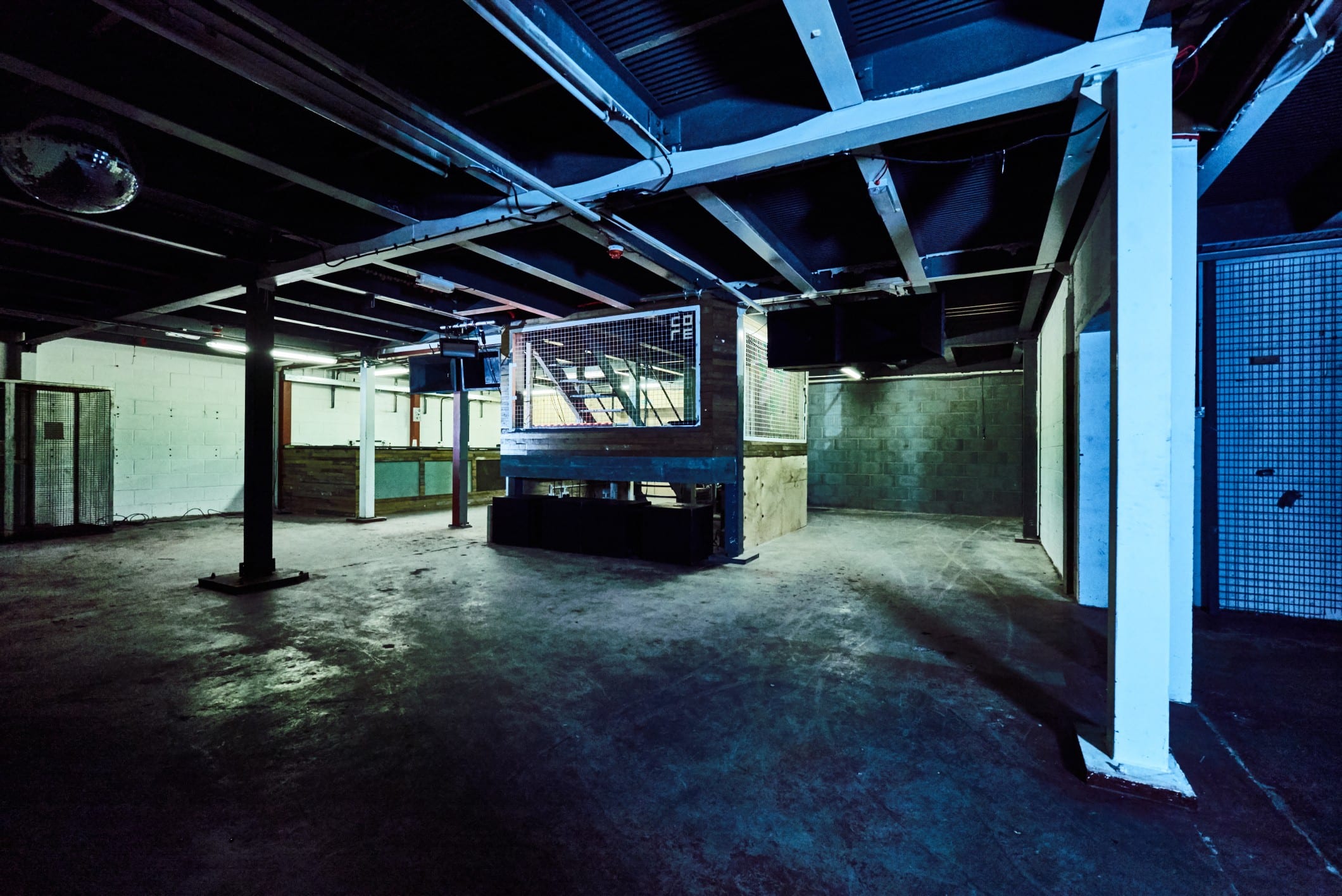 London's New Independent Venue 'the Cause' Launches Crowdfunding Campaign
A 100% grass roots, arts & events space supporting dance culture, London nightlife, independent business and positive mental health
Held in an old car mechanics depot in Tottenham now part of Down Lane Studios, this 400 capacity space will fill a void left by London's recent club closures. It'll feature a world-class DJ booth in the centre of dancefloor, 5am license, the only custom-built Core sound-system install in the world and a revolutionary membership scheme that aims to raise over £25K for The Cause's charity partners in its first 12 months of opening. Being a fully independent venue The Cause is set ask for the public's help with a full list of exclusive perks. The Cause is aiming to raise £30,000 via Indie Go Go to see it through to completion, see HERE.

Friday 13th April will see The Cause celebrate its crowdfunder by opening it's doors in its current raw, industrial state to give everyone a taster of what they are buying into. It will feature a surprise set from an American house music legend, the mysterious Tusk Wax, modern acid house outfit Posthuman plus more acts yet to be announced.
Expect something very special as last week The Cause put on a friends and family party with Johnny Aux of Paranoid London, Subb-An, Adam Shelton and Voigtmann all playing. The week before the legendary Mr C was lined up too before the council licensing committee caused delays.
This party will be 100% free for anyone who signs up at www.supportthecause.co.uk and arrives early doors. If interested in press tickets please fill out details HERE for guaranteed entry.

The aim is to create a totally independent, self-built arts and event space with a world renowned sound system and a large focus on local community. An optional 200 capacity second room is also available for larger events in conjunction with Grow Tottenham which will directly fund a community garden.

The Perks
Some key perks of the crowdfunding campaign include recording a mix in the club, playing on it's killer soundsystem, £100 worth of drinks for £50, over half price membership for 12 months and £100 for entry to every event for 12 months. As well as the cost of the amazing rewards the crowdfunder will help pay for labour, build costs of sound-system, DJ equipment, lighting, final building works plus tills and payment systems. See crowdfunding page HERE where they aim to raise £30,000 for completion.

After crowdfunding The Cause will operate a membership scheme of £10 per month to help raise further money for its charity partners. Membership perks include:
– A free seasonal cocktail every month
– Access to members only room with an extensive selection of craft beers and cocktails
– Members drinks offers
– First alerts of tickets being on sale
– Reduced entry to in-house parties
Revenues from the membership scheme will be allocated as follows:
– 40% to mental health charities
– 20% Towards costs of operating the scheme, i.e. membership cards, admin, website costs
– 40% Towards the cost of rewards for signing up, e.g. a free cocktail
The Cause will also hold fundraising events with profits from tickets and a cut of bar sales going directly to charity partners.

The Space
The main event space is a 400 capacity, industrial warehouse with low ceilings while the DJ booth features in the centre of space with 360 degree crowd interaction. Built from solid concrete specifically with world-class electronic artists in mind plus plenty of space for live set-ups.
The Soundsystem
The sound-system will be the first ever full club, purpose built sound-system by Core. Core built their first system in January 2017 and have been providing the sound for many of London's best underground parties since. They are responsible for the incredible audio on the secret East London party boat, known for hosting regular carry-ons after fabric and infamous Monday sessions.
The Quote
Stuart Glen, co-founder of The Cause says "After putting on some of London's best underground parties for years, we want to harness our network and create a space for the London dance music community. The Cause is designed from the ground up to give back to people around us. Creative and inspiring at its core, The Cause is a DIY love child of Eugene Wild (co-founder) and a fight against the tide of club closures across the capital, all whilst helping others."

The Cause
Mental health is a becoming a major talking point within the music industry with Carl Cox, Seth Troxler, Benga, Sasha and many more speaking out about the subject.

The facts:
1 in 4 of people in the UK are affected by mental illness
35-50% of people across the world that have mental health problems and don't get help
Musicians are 3 times more likely to suffer depression and anxiety than the general public
Meanwhile:
35% of London's grassroots music venues have been lost since 2007
The number of nightclubs across all of London's 33 local authorities decreased by 50% between 2011 and 2016
The Cause links two prominent issues in a responsible way whilst educating and raising funds simultaneously for great projects.

The Partners
Mind In Haringey – helping people local to The Cause
C.A.L.M. – Campaign Against Living Miserably – dedicated to preventing male suicide.
Help Musicians UK and their #mindsmatter 24 hour mental health support line for the music industry.

Through the network of London's party people, dancers, DJ's, promoters and performers, The Cause aims to represent the local underground music scene in a responsible way, raising awareness for mental health issues, supporting local business and shining a bright light on nightlife in London.