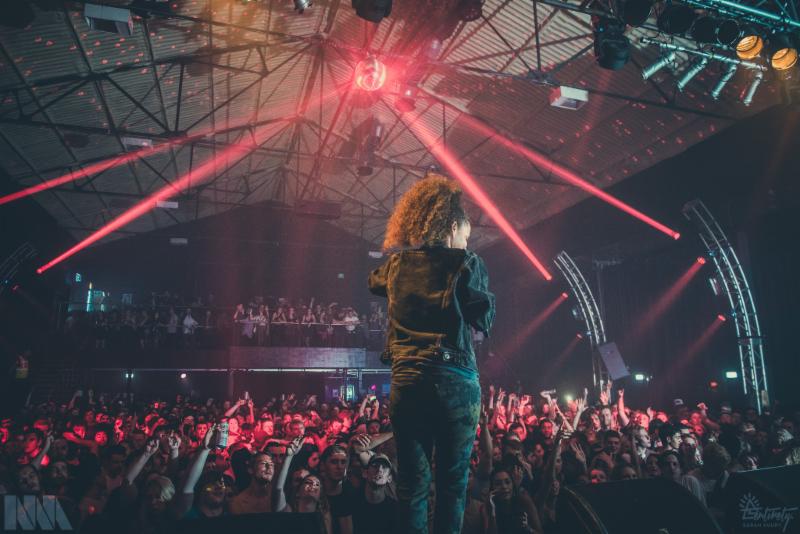 Motion, Bristol – Q2 event programme listings 2018
Building on the monumental success of their recent winter programme, Motion unveil another diverse array of lineups for an extraordinary run of Spring shows.
After releasing monster smash 'You Want Me' in 2016, Tom Zanetti has continued to cement his position as one of the UK's most charismatic personalities in bass music, putting on some of the UK's most explosive shows under his notorious Sleepin' Is Cheatin' umbrella. He brings his arsenal of tunes and trademark extravagant staging to Motion on 11th May alongside FooR and Nathan Dawe.
Assembling for a colossal RAM Records special on 13th April are a stunning roster of drum and bass titans.Sub Focus (DJ Set) handles headlining duties, an incendiary set always guaranteed, while reunited crewBad Company UK, Culture Shock, Frankee and The Blast DJs line up alongside formidable MCs ID, 2shy, Carasel and special guest Original Sin to unleash an assortment of thunderous rhythms that will shake Motion to its foundations.

Dismiss Idris Elba as simply another actor fancying a spin on the decks at your peril, as the iconic figure brings his wealth of DJ-ing knowledge and plenty of dancefloor fillers to Motion on 25th May. Having topped the bill at countless festivals and taken charge of Ibiza residences to worldwide acclaim, he returns to Bristol with the ever-evolving Lauren Lane and Max Chapman.
Heading up Defected's party on 14th April, Claptone will spin every variation of house music imaginable from behind the trademark mask, and he's flanked by fellow big hitters of the genre: Ibiza stalwart Sam Divine, Low Steppa and versatile duo Amine Edge & DANCE.
Instantly recognisable in electronic circles thanks to an extraordinary run of sublime tracks and basking in the resulting meteoric rise, Dusky deservedly take over the main room on 20th April, joined by techno colossus Alan Fitzpatrick, Hodge and Mella Dee, while the genre-spanning Kiwi keeps the Tunnel locked down all night.
27th April plays host to a true heavyweight of the scene, as Maceo Plex steps up to deliver an extended set of jaw-dropping proportions, showcasing the mastery of house, techno and electro that he's demonstrated countless times, both live and on record. Architectural adds the shine to an unmissable event.
A true icon of untold genres, Skream takes control of 5th May's Garden Party, no doubt reinforcing why he's considered one of the world's most revered DJs with a journey that dismisses the confines of genre and embraces the mood of his crowd. Joined by Route 94 and Grainger, a DJ with a rapidly rising stock, it's set to be another classic daytime rave for all involved.
Local purveyors of the best raves around – The Blast bring bassline don Darkzy in on May 12th to curate a whole room takeover on at the Marble Factory with his new 'Dark Nightz' brand.
Joining him on the night will be Shapes making their long-awaited Blast debut, dubstep legend Jakes, Bristol lads Dark Moon, and a massive special guest appearance from Friction with the iconic Eksman on mic duties.
Renowned for their killer lineups and knack for pulling off a wild event or two, local party purveyors Just Jack curate yet another bumper party on 2nd June and, unsurprisingly, they've got a remarkable bill in tow. If you can drag yourself away from the likes of the engrossing Objekt, Lena Willikens and Intergalactic Gary in the Crane Yard, Detroit legend Omar S, Job Jobse and Maurice Fulton are guaranteed to offer a masterclass in decks wizardry over in the Container Yard, while Awesome Tapes From Africa and Anutreat listeners to melodies from around the globe on the Terrace//Drop Out Disco.
Pioneers in the shape of Joey Negro and Todd Terry, Defected figurehead Simon Dunmore and Melvo Baptiste mark the return of Glitterbox on the 2nd June, armed with disco-flecked stompers designed to whip expectant crowds into a shimmering frenzy. Expect truly vibrant dancefloors and glitter balls aplenty.
Shall Not Fade return to Bristol for something of a victory lap on 30th June and they've enlisted an impressive bill for the celebrations. Frits Wentink, Adryiano, DJ Boring, KGW and LK are tantalising names to fans of the ambitious label that continues to push its sound further than ever before, while the less familiar have much to discover and an unmissable night ahead.
Tickets for Motion 2018 shows on sale now: www.motionbristol.com