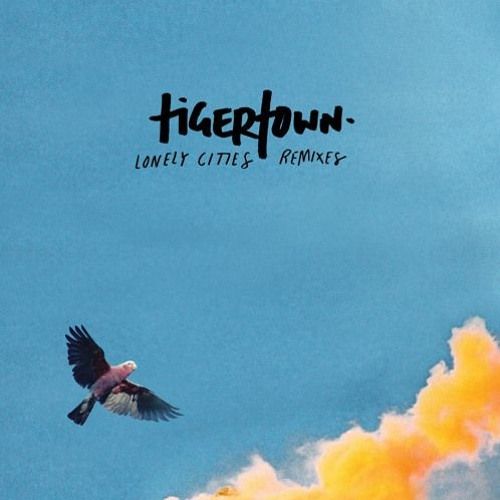 Tigertown - Lonely Cities (The Knocks Remix)
"'Lonely Cities' has become a kind of anthem for distance relationships," the band explain to Noisey. "It's going to mean something different for everyone because being apart can have good and bad outcomes. With some pretty unique techniques that our director, Kenny Laubbacher, came up with, we were able to portray the sadness and the hope of the song in one video."
Their debut Lonely Cities EP was released in February via Neon Gold / Atlantic ahead of an American tour with labelmates St. Lucia. Earlier, Stereogum premiered EP opener "Make It Real", writing: "This thing is huge, stretching out quickly like a growth spurt in an unsuspecting teenager. But there are no growing pains or cracked voices here."
Australia's Triple J premiered and immediately added to rotation lead single "Lonely Cities" – which reached #1 of the Hype Machine charts – comparing the band to HAIM and Of Monsters And Men while describing the music as "a safari of sounds… a glorious mix of everything you need on a summer afternoon." Pigeons & Planes premiered "Lonely Cities", and the band broke into 2016 with the premiere of debut offering "Bullet From the Gun" on Zane Lowe + FADER.
A family, a band, all together now, Sydney's Tigertown share a special familial bond. At the band's core lies husband-wife duo Chris (guitar) and Charlie Collins (lead vox + synth), rounded out by the former's brother Alexi (keys) and sister Elodie (bass). Already boasting a dedicated following and Triple J support in their native Australia, the band set their sights internationally last year, making their mark as one of the breakout acts of SXSW 2015. The new year finds them touring with St. Lucia and signed to acclaimed tastemaker label Neon Gold (Charli XCX, Christine And The Queens, Marina And The Diamonds, et. al) and Atlantic Records, as they support their international debut Lonely Cities EP, produced by principle BØRNS collaborator Tommy English.