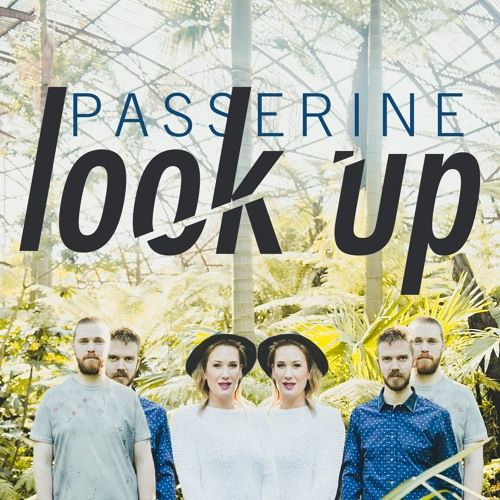 Passerine - Look Up
Phoebe Dubar, Alex Gooding and Ben Murphy are the creative minds behind Melbourne galactic soul breaks project PASSERINE.
The dynamic trio are excited to be coming out of studio hibernation and hitting the shores of the east coast of Australia touring their new single "Look Up" off their forthcoming EP, The Morning After / The Night Before.
Phoebe: "We spent winter hibernating – locked away in the studio, working on our new EP with Nic Lam, who's an absolute gun, and possesses a pretty sweet synth collection. Because "Look Up" is such a radical departure from our previous material, we're super keen to hit the road and show everyone what we've been working on!"
The band's creative process is the modern day version of scribbling the lyrics on a napkin in a diner. "Look Up" popped into Phoebe's head as she was due to check out of a hotel; with time pressing Phoebe quickly laid down the chords and whistled the vocal line in her iPhone before sending the idea over to Ben and Alex. The very next day they met up at their farmhouse studio in the Victorian countryside for a two-day writing sabbatical. "Look Up"
Ben: "We had re-recorded the chords and vocals but it wasn't a song yet. I took Phoebe's original iPhone demo recording and started chopping it up whilst everyone was out of the room, I wasn't sure if my savage cutting would be appreciated but it became the chorus"
The finished product produced and mixed by Nic Lam (DXHeaven, Red Bull Music Academy 2015) and mastered by Simon Lam (KLO, I'lls) will have you floating ion a cloud of swirling synths, soaring power vocals and then bringing you right back to the party with those gut punching drum grooves. The band's influences "Gold Panda", "Four Tet" and "Roisin Murphy" are evident in "Look Up's" 90's house, breaks and UK Garage vibe.
PASSERINE'S electric live show is a mix of their dynamic, soulful front-lady Phoebe, Ben's technical wizardry, and Alex's high energy drumming and taking crowds on an unmissable, intergalactic journey.